Obama Alumni Face Off in British Elections
Jim Messina and  David Axelrod find themselves on opposite sides across the pond.
by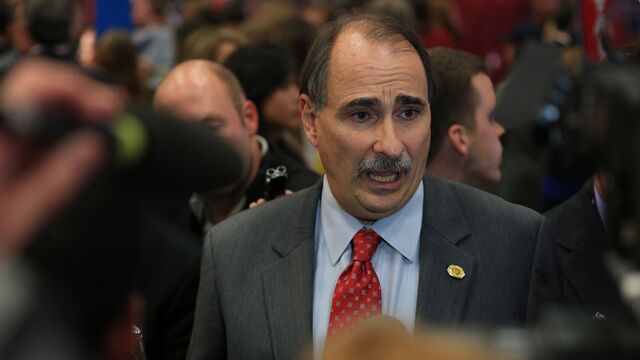 Officially speaking, the White House does not take sides in elections abroad—and yet how many foreign leaders does Barack Obama refer to as "Bro"? As a leader, the president is known more for a perfunctory-handshake approach to diplomacy, and less for schmoozy state dinners—so his unusual feeling for the British Prime Minister, David Cameron, a Conservative, stands out. Obama would seem more naturally allied with the Labour Party, and its leader, Ed Miliband, who faces off with Cameron in the election Thursday, May 7.
But bipartisan lines do not translate, exactly, across the pond. Two figures who helped to build the Obama boomlet have crossed the Atlantic to peddle their political wares, but find themselves on opposite sides of the U.K. election.
Jim Messina, President Barack Obama's former campaign manager and deputy chief of staff, was named national director of Obama's advocacy organization, Organizing for Action, in 2013 and also launched a strategic consulting organization called The Messina Group. His Messina Group bio calls him the "mastermind behind President Obama's 2012 re-election campaign," and declares that his strategies "established the modern presidential campaign." It is for this prowess that, the same year as the Group launched, Messina joined Cameron as an adviser.
It's not that Messina has abandoned the Democratic Party—he is the the co-chairman of a pro-Hillary Clinton super-PAC, Priorities USA. But he's expanding his brand. As Bloomberg's Brad Stone wrote in March, Messina's now the "go-to government fixer" for Silicon Valley businesses like Uber, Airbnb, Beepi, and Sherpa Ventures. He signed on with Cameron to win. Last fall, he boasted, "I've never lost an election and, believe me, I'm not starting with Ed Miliband."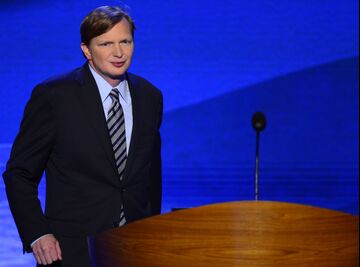 Messina may be accustomed to success, but he may not be accustomed to opposing David Axelrod, a former senior adviser for Obama. Axelrod has been working, since 2014, for Miliband. 
(Former presidential body man and so called "chief of stuff" Reggie Love is also on Cameron's team. And working with Axelrod on the Miliband side are Mike Donilon, a former adviser to Vice President Joe Biden, and former Obama communications guys Larry Grisolano and Matthew McGregor.)
Standing on opposite sides of the aisle might pose a strange tension for two men once allied behind Obama. This week, Miliband unveiled a stone tablet with his party's pledges etched in, to show his permanent resolve to keep campaign promises. Axelrod, the fellow who devised Obama's sticky campaign slogan, "Yes We Can," may have played a part in this messaging. Either way, Messina didn't bite. He tweeted: 
Axelrod spoke with Politico this week, just before his flight home to Chicago. He evaded a question about Messina:
POLITICO: But what about the guys working on the other sideline?  Your old pal, Jim Messina and the man in overall charge of the Conservative campaign, Australian political operative Lynton Crosby.

DA:  Personalities aren't that important. My operant theory about politics is you're never as smart as you look when you're winning and you're never as dumb as you look when you're losing.

Their greatest challenge has been hubris … and the fact that there really is a recovery that hasn't reached the kitchen table.
Messina, for his part, told Politico, "I'm not the story." 
And yet the competition is implied, the presence of former Obama staffers noted. Nigel Farage, the head of the far-right United Kingdom Independence Party, remarked this spring, "What I'm seeing in this election is the influence of these big American advisers and it's becoming the most negative, personal and nasty campaign I've ever seen." But what Axelrod saw, he said, was a more viciously partisan campaign than he had known in the U.S., owing, in his mind, to the shorter campaign season, "a much more aggressive media," and the banning of television advertisements.
Before it's here, it's on the Bloomberg Terminal.
LEARN MORE