The Definitive Mike Huckabee Scouting Report
The former Arkansas governor and Fox News host kicks off a second run for the Republican nomination.
by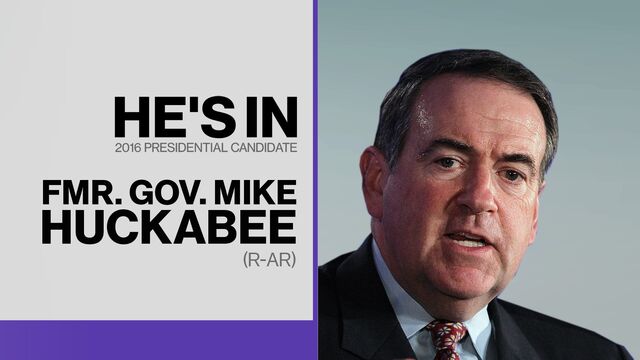 What he's got: Affability, humor, and folksy charm galore; arguably the best communication skills—on TV, on the stump, or in retail settings—of any Republican 2016er; executive experience as a two-term-plus Arkansas governor; demonstrated presidential vote-getting capacity as winner of the Iowa caucuses and overall delegate runner-up in the 2008 GOP nomination contest; high name recognition among Republicans due to that campaign and more than six years afterward as a Fox News host, syndicated radio personality, and author; status as an ordained Southern Baptist minister and adamant social conservative views that provide him with deep ties to, and a base of support within, the evangelical community.
What he lacks: Establishment support; national security credentials; convincing defenses of elements of his Arkansas record (on taxes and prisoner clemency, for example) that make him vulnerable to conservative attacks; enthusiasm for, or even tolerance of, asking rich people for money; a path to the Republican nomination that doesn't involve a repeat victory in Iowa; proven appeal to voters beyond his core of evangelical supporters; ability to conceal the Gibraltar-sized chip on his shoulder regarding his treatment by much of his party and the mainstream media.
Biggest question marks: Can he maintain, let alone expand, his universe of voters in a field crowded with contenders—Ben Carson, Ted Cruz, Bobby Jindal, Rick Perry, Rick Santorum, Scott Walker—who threaten to chip away at his Christian conservative base?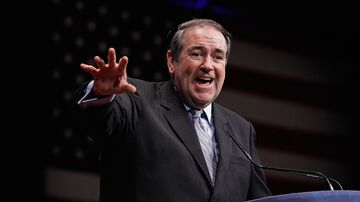 Message: A return to traditional values—moral, economic, and constitutional—is necessary to keep America great.
Signature issues: Gun rights; religious liberty; opposition to same-sex marriage, abortion, and (in his view) pop culture decadence; worker-first economics on taxes, trade, and entitlements.
Core constituencies: Evangelicals and other cultural conservatives (in his words, "God-fearing, Bible-believing people"); Southern and rural voters.
Fundraising mojo: Between personal distaste for, and policies/rhetoric found distasteful by, the donor class, has always struggled with the money side of running for president; reasonable small-donor and online potential, though largely unrealized thus far.
Spouse and family: Wife Janet, his sweetheart since they were 17 years old (they married one year later), was known as "First Tomboy" when they lived in the Arkansas governor's mansion; she ran for secretary of state in 2002 and lost. Their three adult children—John Mark, David, and Sarah—all have been involved in his political and/or media careers. 
Perceived electability as Republican nominee: His performance skills, geniality, and populist bent were enough to worry Barack Obama's advisers when he was considering a run in 2012. But his hard-right rhetoric on social issues, coupled with the leftward drift of the country on those matters, has convinced many GOP establishmentarians that he would be unlikely to capture the center in a race against Hillary Clinton.
National-security credentials: Has traveled widely, including many times to Israel, as a leader of faith-based travel junkets; has strong views on foreign affairs, but few conventional bona fides. 
Television skills: Well practiced and highly skillful, though his folksiness can at times veer into hokiness. For all his time spent in front of cameras and microphones, can still be occasionally gaffe-prone.
Social media/online chops: At 361K followers, has a respectable Twitter following, albeit a smaller one than Ted Cruz, Rand Paul, or Marco Rubio. But his Facebook game is stronger, with 1.7 million likes of his page.
Media coverage: Suffers from no longer being a fresh face on the scene, and from the tendency of many in the press to focus exclusively on his social-issues stances and ignore his heterodox economic positions.
Polling strength: In the high single digits in Iowa, a surprisingly tepid showing given his caucus history; both nationally and in other early states, his numbers are weaker still.
The Big Mo: Since signaling his intention to run, has flown a bit below the radar; needs a breakout moment to re-establish himself as a top-tier candidate.
Fire in the belly: The reluctance that held him back from a run in 2012, some of which derived from his personal finances, is nowhere in sight; but his relatively low-profile year so far creates questions as to whether he'll be fully in it to win it.
The hang test: As convivial and pleasant a candidate with whom to have a chat as any Republican in the field.
Challenges party orthodoxy: His suspicion of trade deals, refusal to embrace tax cuts for the wealthy or rule out raising the minimum wage, and reluctance to embrace stringent reforms of Medicare and Social Security all place him to the left of the Republican mainstream. Ritually trashes the Club for Growth as "suicide bombers" and "the Club for Greed."
Best moment of 2016 cycle so far: His most recent book, Guns, Grits, and Gravy, debuted at No. 3 on the New York Times bestseller list.
Worst moment of 2016 cycle so far: An array of controversies arose over a range of items in the book, from his apparent criticism of the Obamas for allowing their daughters to listen to Beyonce to a chapter title referring to the invasiveness of airline security screenings—"Bend Over and Take It Like a Prisoner!"—that was read instead as an offensive joke about prison rape.
Best Bloomberg Politics moment: Iowan social conservative big shot Bob Vander Plaats saying Huckabee would give Cruz a run for his money in his state's caucuses.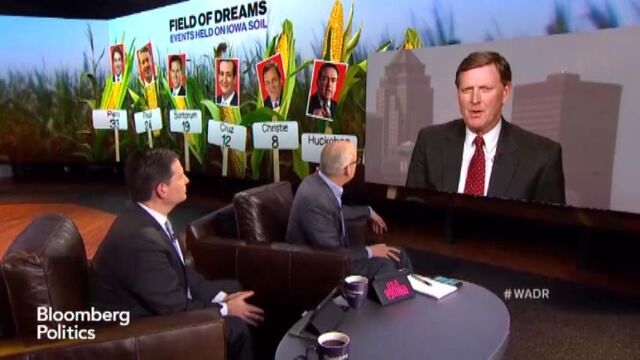 Before it's here, it's on the Bloomberg Terminal.
LEARN MORE