Hillary Clinton Willing to Testify to Benghazi Committee, Lawyer Says
Billy House and Jennifer Epstein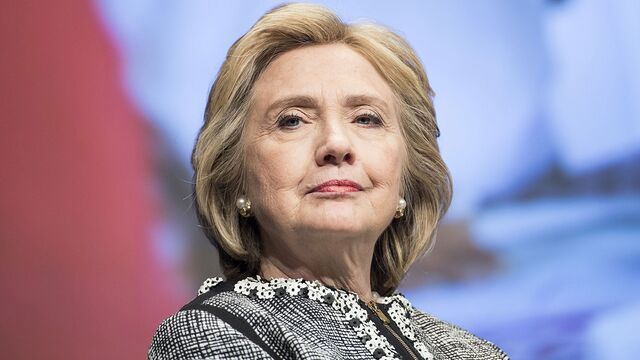 Hillary Clinton's lawyer said she will agree to appear once before a U.S. House committee investigating the 2012 attack in Benghazi, Libya, instead of twice as the panel has requested.
Clinton, the former secretary of state at the time of the attack and now a 2016 Democratic presidential candidate, "remains ready and willing to testify in public" before the Benghazi committee, her lawyer, David Kendall, said in a letter to the panel's chairman dated Monday.
The House Select Committee on Benghazi is investigating the Sept. 11, 2012, terrorist attacks in Libya. Ambassador Christopher Stevens and three other Americans were killed in the attacks on the U.S. diplomatic compound in Benghazi and a nearby CIA outpost.
Republicans have tried for more than two years and through multiple investigations to prove that Clinton failed to bolster security before the assault and shared blame for the initial, erroneous account by Obama's administration of what happened.
Clinton's use of a private e-mail address and home server while secretary of state has become a focus of the House committee, led by Representative Trey Gowdy, a South Carolina Republican.
The committee has asked Clinton to appear before it to discuss the e-mails during the week of May 18, and again to discuss the Benghazi attacks by June 18.
Prior Testimony
In Monday's letter to Gowdy, Kendall said Clinton has previously testified for more than five hours before House and Senate committees about the Benghazi attack.
In appearing before Gowdy's panel, "she will stay as long as necessary to answer the committee's questions, but will not prolong the committee's efforts further by appearing on two separate occasions when one will suffice," Kendall wrote.
The committee's spokesman, Jamal Ware, said in a statement Monday that the letter will be taken into consideration and Gowdy would issue a statement later.
"The committee has consistently shown it is interested in getting the facts and doing so in a deliberate and diligent manner," Ware said.
Gowdy had also asked Clinton on March 31 to appear in private for an interview about the e-mails. Kendall rejected that request on April 22 and reiterated her willingness to testify in public.
Diplomatic Security
In her previous testimony in January 2013, Clinton said she never saw a request for more diplomatic security in Libya, which went to underlings even though all such communications are addressed to the secretary of state by protocol.
She also showed her ability to dominate the debate, with an angry outburst when she was questioned on why the Obama administration didn't know sooner that the attack in Benghazi didn't grow out of a protest.
"The fact is we had four dead Americans," Clinton told the Senate Foreign Relations Committee, in a retort that dominated news coverage of her testimony. "Was it because of a protest or was it because of guys out for a walk one night who decided that they'd go kill some Americans? What difference, at this point, does it make?"
Maryland Representative Elijah Cummings, the top Democrat on the Benghazi panel, said in a statement that Monday's letter indicates Clinton's willingness to testify and that "Chairman Gowdy should take yes for an answer and finally schedule the hearing."
"After nearly a year, we have still found not a scrap of evidence to support claims Secretary Clinton ordered a stand-down, approved an illicit weapons program, or any of the other wild allegations that Republicans have been making about her for years," Cummings said.
Final Report
Along with seeking Clinton's public testimony, the committee plans this month to begin interviewing in private as many as 40 administration officials and others about the attack. The committee has said that it doesn't expect to issue a final report on its findings until sometime in 2016, the presidential election year.
Nick Merrill, a spokesman for Clinton's campaign, said in an e-mailed statement that given her previous testimony on the Benghazi matter, "the only reason the committee might seek to further prolong this inquiry would be to again exploit a tragedy for purely political purposes."
Before it's here, it's on the Bloomberg Terminal.
LEARN MORE