Obama: 'We Will Not Rest' Until Return of American Journalist Jailed in Iran
The president also pays tribute to slain journalists Steven Sotloff and James Foley.
by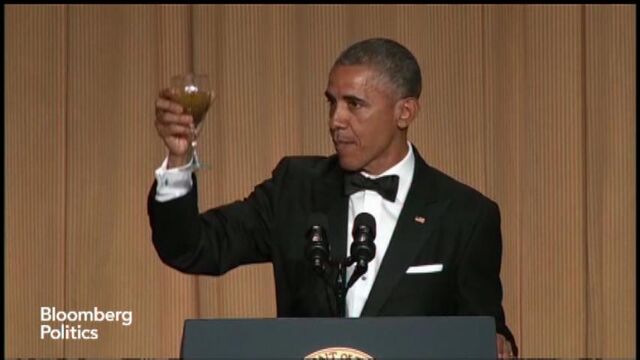 President Barack Obama on Saturday called for the safe return of a Washington Post journalist imprisoned in Iran since July.
"We remember journalists unjustly imprisoned around the world, including our own Jason Rezaian," Obama said at the White House Correspondents' Association Dinner in Washington, where Rezaian's brother was in the audience. "For nine months, Jason has been imprisoned in Tehran for nothing more than writing about the hopes and fears of the Iranian people."
"We will not rest until we bring him home to his family safe and sound," he added.
Iran plans to try the journalist on charges including espionage, the Post reported April 20. Secretary of State John Kerry has pressed Iranian Foreign Minister Javad Zarif for his release on the sidelines of recent nuclear negotiations.
The president also paid tribute to Steven Sotloff and James Foley, journalists slain last year in the custody of the Islamic State. U.S. special forces had unsuccessfully tried to rescue Foley and other Americans held hostage in Syria, the White House said last year.
Journalism is "as important to America's trajectory, to our values, to our ideals as anything we could do in elected office," Obama said.
Before it's here, it's on the Bloomberg Terminal.
LEARN MORE