Chris Christie Says New Jersey Finances 'Significantly Better' Than 2010
Terrence Dopp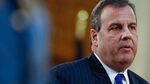 New Jersey Governor Chris Christie, who has presided over a record nine credit downgrades, said the state's finances are "significantly better" than when he took office.
Christie, a second-term Republican who may run for president, said during a town-hall meeting in Cedar Grove on Thursday that the state was three weeks away from running out of cash when he took the helm in January 2010.
"It has gotten significantly better," he said during the event. "It's really all about the pension problem and there are no other systemic problems."
On April 16, Moody's Investors Service lowered its ranking on $32.2 billion of New Jersey debt, citing the pension-funding gap as a long-term drain. In the short term, the New York-based company said Christie's decision to scale back payments into the fund swelled the hole. Moody's put a negative outlook on the state, meaning more rating reductions may be ahead.
The governor, 52, has held weekly town-hall meetings since unveiling his budget in February. In Cedar Grove, he again called for the state to freeze its pension system and place all future employees into a 401(k)-style defined contribution plan.
Growing Debt
Democrats who control the legislature have refused to consider such moves unless Christie makes full pension payments. While the governor's budget for the fiscal year that begins July 1 calls for a record $1.3 billion contribution, it's less than half what he had pledged. With partial contributions, the state's $83 billion unfunded liability continues to grow.
New Jersey public workers currently receive pensions that average $39,000 annually, 50 percent more than the national average, Christie said. Absent reductions, the state will have to choose between increasing income taxes by 29 percent, raising sales taxes by 10 percent or letting the system go bankrupt, he said.
A surcharge on millionaires -- a proposal that has been pushed by Democrats and vetoed by Christie -- would raise only about $500 million, a fraction of what's needed, he said. At the same time, it would prompt the highest earners to move out of state, taking a disproportionate share of income taxes with them, according to the governor.
The state missed Christie's revenue forecasts for three straight years as its recovery trailed the nation's and costs rose for pensions, health benefits and debt service. Christie also has yet to reach agreement with lawmakers on a plan to replenish the Transportation Trust Fund, the highway repair and construction account that will run dry next fiscal year.
Before it's here, it's on the Bloomberg Terminal.
LEARN MORE