The Immigration Time Bomb Behind a Congressman's Spat with a Constituent
Defining "amnesty" even further down.
by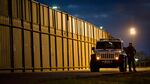 When a congressman tells a constituent to back off lest he "drop his ass," it's news. It took only days for California Republican Steve Knight, a freshman from the Simi Valley, to see his confrontation with an immigration restrictionists go viral. 
"You told me you didn't vote for amnesty, and you did," said an activist named Mike, slapping Knight's left arm as if sarcastically congratulating him on a job well done. "You lied to me."
"Mike, hey," said Knight. "If you touch me again, I'll drop your ass."
Knight had seemingly joined the elite club of YouTube-era congressmen—Illinois's Phil Hare, North Carolina's Bob Etheridge—who let their tempers get the better of them as conservatives dogged them with questions. (Etheridge blew up and bear-hugged a tracker who asked him if he "fully supported the Obama agenda." Neither man is a congressman today.)
Yet the content of the complaint might be more interesting than the taunt. As Roll Call's Warren Rojas demonstrated—after Knight told him that he "lost my cool and I regret responding the way I did"—activists with Save Our State had been appearing at Knight's events, pressing him on why he allowed "amnesty" to happen. And in 2015, amnesty has been defined down to this: Voting for the DHS spending package that did not nix money for the president's 2012 and 2015 executive orders on immigration.
In other videos, Knight has grown almost as irritated as the question as he did in the "drop your ass" moment. A video from March finds him arguing sarcastically with an activists who insists that Knight lied.
"Tell me when I said I would defund the Department of Homeland Security," says Knight.
"In January you voted to defund," says the activist. "In March, you voted to fund President Obama's executive amnesty."
Several times, the angry constituent referred to Knight breaking a pledge. That's a reference to a 2014 promise pushed by NumbersUSA and the Federation for American Immigration. Any Republican who signed it agreed to oppose "reform that would grant any form of work authorization to illegal aliens," and "increase the overall number of guest workers."
Most Republicans voted for versions of DHS funding that sliced out the deferred action programs. Most Republicans (167 of them in the House, 31 in the Senate) opposed the DHS funding package that preserved them. They included all three of the senators now running for the GOP's presidential nomination: Kentucky Senator Rand Paul, Florida Senator Marco Rubio, and Texas Senator Ted Cruz.
If "amnesty" has been defined down this far, it'll be the definition used by Republicans all year, into the presidential race. Cruz, in particular, has proven expert at shaming fellow Republicans for voting for "clean" funding bills, to great enthusiasm in the GOP base.
Before it's here, it's on the Bloomberg Terminal.
LEARN MORE