Congressional Democrats Reignite Efforts to Control Money in Politics
Minority Leader Nancy Pelosi says Americans are feeling frustrated by a campaign finance system and election process that appears to leave their voices out.
by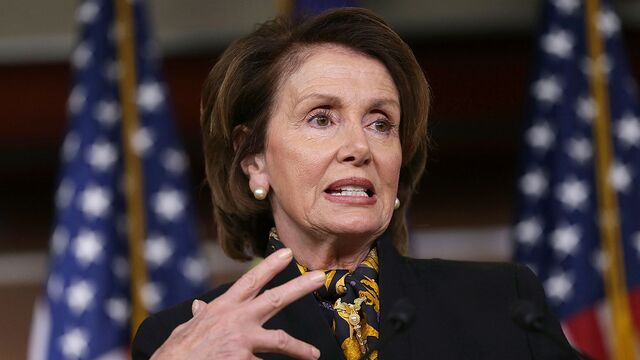 A week after a Florida man illegally landed his gyrocopter at the U.S. Capitol to deliver a message on the need for campaign finance reform, U.S. House Democrats on Wednesday announced the "relaunch" of a task force to push toward that same goal.
The title of their updated effort to promote a package of measures to overhaul how elections are funded: "Democracy for All."
"Apparently we have to make the case," House Minority Leader Nancy Pelosi said at a news conference. The California Democrat asserted that Americans are feeling frustrated by a campaign finance system and election process that appears to leave their voices out.
The move by congressional Democrats comes as some presidential hopefuls have begun to make an issue of campaign financing. Amid reports of wealthy donors preparing to single-handedly underwrite candidates and political action committees, some candidates are beginning to suggest that money should be an issue in the campaign. They run the ideological gamut from Democrat Hillary Clinton to Republican Lindsey Graham. 
According to the non-partisan Sunlight Foundation, super-PACs spent nearly $80 million to influence 2014 congressional elections.
The new Democratic task force is being led by Representative Donna Edwards of Maryland, herself running in 2016 for a U.S. Senate seat in Maryland. She has already announced she would reject contributions from Wall Street banks.
Edwards and others at the news conference -- including Representative Chris Van Hollen, an Edwards rival for the Democratic Senate nomination in Maryland  -- ticked off several bills they will be promoting.
They range from measures that would  overturn the Supreme Court's 2010 Citizens United case, which opened the door for unlimited contributions to influence elections, to redistricting reform.
"It doesn't take the landing of a gyrocopter on the Capitol to underscore the frustration that the American people feel about our campaign finance and election system," said Edwards. "It's not the kind of corruption that lands you necessarily in a cell, but it's the kind of corruption that corrodes the election process and degrades it to a point where it's meaningless."
A strategy, said Edwards, is for task force members and other Democrats to pay visits to college campuses, "communities of color," good government groups, and others to let them know that Democrats have solutions for this.
"I think the fact is nothing moves in Congress on its own," said Edwards of the effort to build outside support for the Democrats' package of proposed election law changes. "Frankly, if Democrats were in charge it would move." 
There was one awkward moment, however, when Edwards was asked about reports that officials of Hillary Clinton's presidential campaign have told prospective donors this week that she is trying to raise at least $100 million for her Democratic presidential primary race. 
"All of us run in a system as it exists," she said.
Before it's here, it's on the Bloomberg Terminal.
LEARN MORE