Can Trolling Hillary Clinton Get George Pataki Out of the Bleachers?
The former New York governor has taken to ribbing Clinton on every problem that enters the news cycle.
by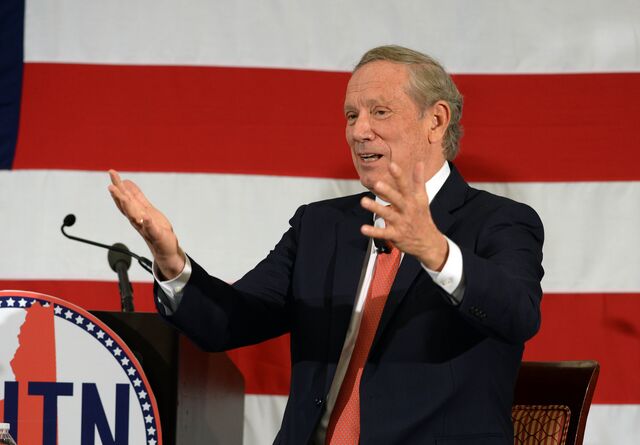 NASHUA, N.H.—As the moon depends on the sun for its nighttime glow, so does former New York Governor George Pataki rely on Hillary Clinton. The Republican, who will never be accused of electrifying a room, has taken to ribbing Clinton on every problem that enters the news cycle. Yesterday, Pataki had an aide capture the moment that he bought lunch at Chipotle, and the more important moment when he dropped a $5 tip.
The same day, Pataki's logorrheic We The People Not Washington PAC went up with his first TV ad, a mixture of old photos, ISIS imagery, and a green screen, over which Pataki asked voters to focus on things that matter. "We're debating social issues and gay rights," he said. "They're a distraction and will only help elect Hillary. After eight years of Obama-style socialism, we need to shrink government."
Who exactly was Pataki arguing with? Hillary, sure—in his Q&A at the First in the Nation Summit, which he held in lieu of a speech, Pataki joked about Clinton's deleted emails ("if I had her record, I'd delete my emails, too"), about the server that held the emails, and, again, about Chipotle.
"Taco Bell or Chi-polt-ee?" asked the Q&A's moderator, mispronouncing the chain's name.
"Actually, Libby and I went to Chipoltey," mispronouncing it his own way and referring to his wife. "She didn't wear sunglasses. I wasn't in disguise. We said hello to everybody, and I left a tip."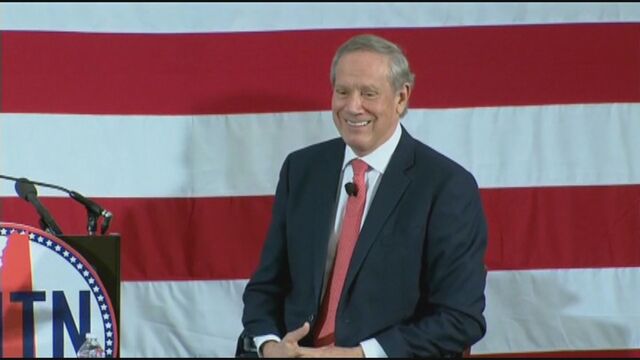 That was one of his biggest applause lines. Pataki's crusade for a social issues-free campaign made fewer waves. No one clapped for that when the ad ran in the Nashua Crowne Plaza's ballroom, and really, Pataki was not facing off against anyone who was putting social issues first. In their own lengthy addresses to the event, neither former Texas Governor Rick Perry nor former Virginia Governor Jim Gilmore—like Pataki, members of the sub-1 percent polling tier—mentioned abortion or marriage.
Is there worry that the GOP may abandon social conservatism? Yes. Iowa Rep. Steve King, who is attending the Nashua summit, told Bloomberg News that the Granite State had the potential to push the party left.
"In New Hampshire, wherever the most exciting primary is, Democratic or Republican, there's going to be some crossover there from voters who don't embrace the platform," King said.
Yet that did not exist as a real threat in New Hampshire; as such, Pataki was pitching himself as the solution to a problem no one saw. He was getting better reactions from bashing Hillary and "socialism." In a short interview with Bloomberg News, he clarified that Obama's "socialism" was manifested best by the Affordable Care Act. "It co-opts the private sector and tells every single American what they have to do," he explained.
Before it's here, it's on the Bloomberg Terminal.
LEARN MORE