Obama's Emission Plan Splits Coal Lobby From Utilities in States
Margaret Newkirk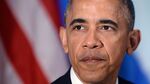 Electric companies are breaking with longtime allies in the coal industry over state-level legislation that would stymie President Barack Obama's carbon-emissions limits.
Entergy Corp., PPL Corp. and FirstEnergy Corp. are among those opposing a wave of bills backed by coal companies that would let legislatures block plans to curb greenhouse-gas emissions.
The rift between power companies and their suppliers is the result of Republican defiance of global-warming rules that included a plea from U.S. Senate Majority Leader Mitch McConnell asking governors not to cooperate. The utilities are already cutting emissions by shifting to solar and wind power and natural gas. They may face costlier federal requirements if states refuse to act.
Environmental advocates were initially alarmed by the flood of legislation, said Aliya Haq, who is tracking it for the Natural Resources Defense Council in Washington.
"You would see this enthusiastic legislator introducing one of these bills and then it would all just fizzle," Haq said. "The governors didn't like them. The utilities didn't like them. We're pretty optimistic now that most of these bills will die."
In Montana, PPL persuaded the bill's own sponsor to withdraw his support.
Political Winds
The bills "were drafted by conservative groups that were working against the carbon rule from a broader political perspective," said David Hoffman, a lobbyist for the Allentown, Pennsylvania-based company. "We were afraid we might get caught up in the political winds of that and might not be able to work on implementation of the rule in a thoughtful, methodical way."
Lawmakers in at least 22 states have introduced versions of the bills this year, according to the Natural Resources Defense Council. They're modeled on legislation that emerged in December from the American Legislative Exchange Council, an Arlington, Virginia-based nonprofit that crafts bills sought by corporations.
John Eick, who works on energy issues for ALEC, said the measures empower elected officials to ensure that greenhouse-gas plans don't undermine electricity reliability or send bills soaring.
Cold Shoulder
The effort has met with little success as utilities declined to lend support, avoiding outright confrontation with the Obama administration. Only West Virginia, a coal-mining capital, has passed a version that requires the Republican-led legislature to approve the state's plan.
The measures failed in Colorado, Iowa, South Dakota and Virginia. Arkansas and North Dakota passed versions allowing legislatures to delay but not stop compliance. In Georgia and Mississippi, the bills turned into nonbinding resolutions calling for the EPA to rescind its proposals.
In Ohio, home of FirstEnergy, environmental officials in Republican Governor John Kasich's administration testified against the bill.
Stephanie Walton, a FirstEnergy spokeswoman, said in an interview that the company wants Ohio officials to have latitude to develop their own programs.
"States should have as much flexibility as possible to build those state programs and determine what activities should be used for compliance," she said.
Broader Strategy
The bills are part of a strategy to stall implementation of the federal regulations, which opponents are seeking to have voided by courts or overturned if a Republican wins the 2016 presidential election. Fifteen states, all but one with Republican attorneys general, have sided with a lawsuit saying the EPA is overreaching its authority.
Count on Coal, a group backed by the National Mining Association; Republican-aligned policy organizations; and mining companies advocated the legislation. The National Mining Association's slogan for states is "Just Say No."
The reason is "the sweeping, detrimental impacts many estimate the proposal will have on electricity reliability and consumer energy costs," said Steve Hawkins, a spokesman for Alpha Natural Resources Inc., a coal-mining company based in Bristol, Virginia, that supported West Virginia's bill.
Worse Outcome
Power companies are concerned that, if states balk, the EPA will impose plans that cost them more by focusing on cutting emissions rather than reducing power demand or promoting cleaner energy, said Bill Becker, director of the National Association of Clean Air Agencies in Washington.
Columbus, Ohio-based American Electric Power Co., which has "a lot of objections" to the carbon rules, took no public stance on the bills when they surfaced in its territories in West Virginia and Virginia, said spokeswoman Melissa McHenry.
Still, "I think a lot of utilities were maybe quietly letting people know that this doesn't necessarily do what you think it does," she said.
In Mississippi, similar concerns led lawmakers to approve a resolution condemning the carbon rule, rather than a law giving them power to block its implementation.
For Entergy Mississippi, the legislative-approval bill threatened to limit the state's flexibility, said spokesman Joey Lee. Southern Co.'s Mississippi Power took no position on the bill and supported the anti-EPA resolution, spokesman Bill Snyder said.
The Mississippi Center for Public Policy, a small-government advocacy group that backed the legislative-approval measure, eventually agreed to the resolution instead, said Forest Thigpen, its president.
"The way the EPA rules are written, if the state delays, they would not have time to adjust and the cost would fall on the power companies," Thigpen said.
"It throws the whole process into uncertainty," he said. "Utilities like certainty."
Before it's here, it's on the Bloomberg Terminal.
LEARN MORE