Hillary Clinton Ignored Congressional Inquiry on Private E-Mail in 2012
Toluse Olorunnipa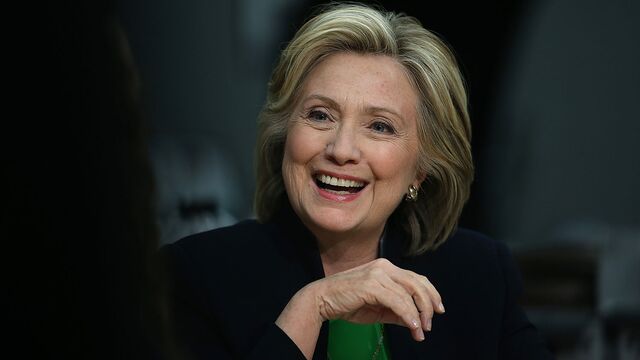 Former U.S. Secretary of State Hillary Clinton was asked by a congressional panel in 2012 if she used a personal e-mail account and she didn't respond, an aide to the former committee chairman said.
Clinton, who announced her candidacy for president Sunday, came under scrutiny this year for exclusively using a personal e-mail account and server during her time as secretary of state. She said she deleted tens of thousands of e-mails deemed to be personal, and forwarded tens of thousands of official e-mails to the State Department for record keeping.
The House Committee on Oversight and Government Reform sent Clinton and other State Department heads a letter on Dec. 13, 2012, asking about use of private e-mail accounts by her or her staff to carry out government business.
"Have you or any senior agency official ever used a personal e-mail account to conduct official business?" according to the letter sent less than two months before she left office. "If so, please identify the account used."
The letter, reported Tuesday night by the New York Times, may raise additional questions about Clinton's e-mail use as her campaign gears up. She made her first campaign stops Tuesday in Iowa after announcing her candidacy for the Democratic nomination for president.
Clinton campaign spokesman Nick Merrill said the letter's revelation was "nothing new" and that the former secretary of state had "followed the letter and the spirit of the law" with her e-mail practices.
'Release Publicly'
"The letter was sent shortly before she left the State Department and was responded to in due course," Merrill said in an e-mail. "She has provided all of her work e-mail to the State Department and has asked the State Department to release them publicly as soon as possible."
The State Department responded to the letter, sent by Representative Darrell Issa, a California Republican and former chairman of the committee, only after Clinton left office, Kurt Bardella, former senior adviser to Issa, said in an e-mail.
"Why did the State Department wait until after Secretary Clinton left office to respond to the Issa letter?" Bardella said in an e-mail. He said the delay raises "far more questions than answers."
In the department's response, it ignored the question and provided no answers to whether the secretary or senior staff used personal e-mail accounts, the Times reported.
"The department responds to thousands of congressional inquiries and requests for information each year," State Department spokesman Alec Gerlach said in an e-mail.
Gerlach said the department's March 2013 response to the committee focused on its inquiry "into the Department's 'policies and practices regarding the use of personal e-mail and other forms of electronic communications' with a letter that described those policies in detail."
Before it's here, it's on the Bloomberg Terminal.
LEARN MORE