Israel Trolls Obama Over Iran
The mocking tweets between the two countries just keep on coming.
by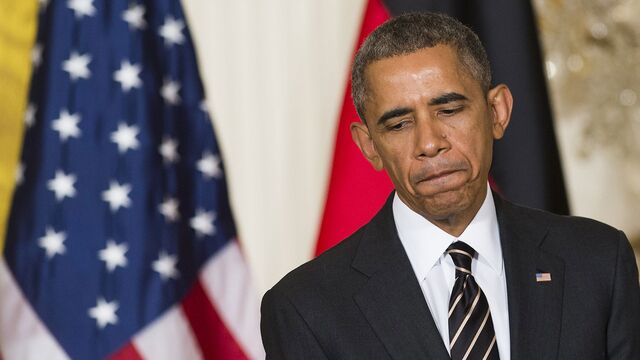 When it comes to diplomatic relations between the America and Israel, Internet trolling has become the new normal. 
The Israeli embassy to the United States fired off a tweet on Tuesday mocking the Obama administration's ongoing negotiations with Iran. The message read, "Now reading // State Sponsors of Terrorism by @StateDept," and provided a link to that list that, until today, featured both Cuba and Iran. 
The White House announced Tuesday that it was removing Cuba from the list of state sponsors of terrorism, which gave the Israeli embassy an opening to launch a counter-trolling offensive in response to last week's tweet by the White House poking fun at Israeli Prime Minister Benjamin Netanyahu's use of a cartoon bomb graphic during a speech before the United Nations. 
Netanyahu staunchly opposes the emerging framework of the deal reached between Iran and the governments of the United States, Germany, China, France, Russia and the United Kingdom. 
Before it's here, it's on the Bloomberg Terminal.
LEARN MORE