Hillary Clinton's First Four Hours on Facebook
Welcome to the social network, Mrs. Clinton.
by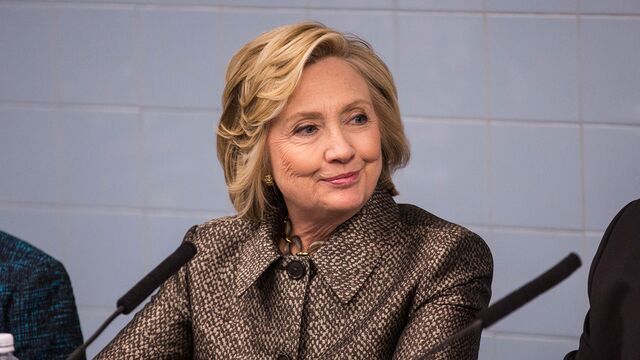 She's a holdout no more. 
At approximately 3 p.m. ET on Sunday, Hillary Clinton joined Facebook. Four hours later, her page boasted close to 555,000 likes, and the campaign kickoff video she'd posted on it had been viewed almost 1,010,000 times. Not bad for a rookie. 
While Clinton has, until Sunday, avoided hopping onto the Facebook bandwagon, she hasn't eschewed social networking altogether. In fact, her 3.27 million Twitter followers dwarfs those of her Republican rivals. Jeb Bush has just 176,ooo Twitter followers, while Rand Paul has 593,000. 
Off to great start in terms of the number of likes she amassed in the first few hours on Facebook, Clinton still has some ground to make up. Texas Senator Ted Cruz, by comparison, has just over 1,215,000 likes, former Arkansas Governor Mike Huckabee has 1,700,000, Rand Paul has 1,885,000, and Marco Rubio counts some 725,000. But those politicians have been on Facebook for years, not hours, and even in that short amount of time, Clinton has already blown past Bush (167,000 likes), Scott Walker (228,000) and Bobby Jindal (233,000). 
Last week, Clinton hired Stephanie Hannon, Google's director of product management for civic innovation and social impact, as her campaign's chief technology officer, the Washington Post reported. While it's unclear whether Hannon has a hand in helping Clinton's Facebook debut, the roll out was well thought out. Her page's timeline hits all the important biographical highlights—from joining the Rose Law Firm in 1977, to delivering her address on women's rights in China in 1995, to formally endorsing Barack Obama for president in 2008, to the birth of her granddaughter. Like most Facebook pages, we see only that which reflects favorably on its subject.
As a vehicle for public relations, Facebook is a tailor made tool, and if there's anything surprising about Clinton's adoption of it as a method to promote her brand, it's how long it took her to do so. 
Before it's here, it's on the Bloomberg Terminal.
LEARN MORE