State Department, White House Lose Electricity in Washington
Nicole Gaouette and Justin Sink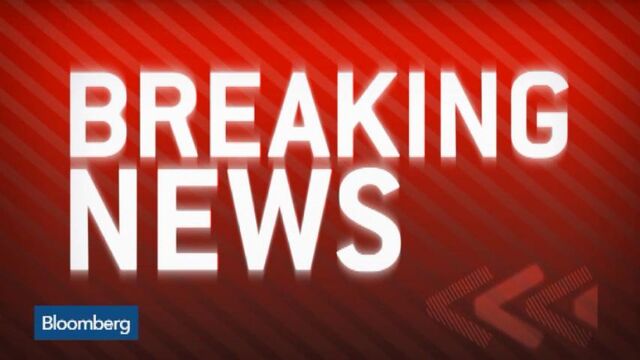 Power outages across the Washington area knocked out electricity at the U.S. State Department and briefly disrupted activities at the White House, the Capitol and the city's tourist attractions.
The power failure Tuesday was caused by a dip in voltage because of a problem with a transmission line, the Pepco power company said in a Twitter posting.
Southern Maryland Electric Cooperative said a Pepco transmission conductor at a SMECO switching station in Charles County, Maryland, broke free from its support and fell to the ground, interrupting supply to four stations. Electricity has been restored to its customers, the Maryland cooperative said.
U.S. Homeland Security officials "do not currently see a nexus to terrorism or anything like that," White House spokesman Josh Earnest told reporters. President Barack Obama wasn't affected, and the effect on White House staff was "minimal," Earnest said. He said he and Obama were in the Oval Office during the outage.
Power was restored at the State Department in phases. During the outage, hallways were lit only by light filtering in from the windows. State Department spokeswoman Marie Harf completed her press briefing in the dark, reading from a binder by the light of her iPhone as reporters took notes with lighting from their mobile phones.
State Department
The State Department said in a statement that it continued carrying out its "essential functions" during the outage.
Power briefly flickered off at the White House, affecting the media workspace and at least some staff areas. Guests entering the White House were temporarily delayed because Secret Service screening equipment was briefly knocked offline by the outage.
Multiple buildings in the U.S. Capitol complex experienced intermittent outages before power was restored, Capitol Police spokesman Shennell Antrobus said in e-mails. The Capitol Police and architect of the Capitol were investigating the cause, he said.
The Smithsonian Institution closed four of its museums, including the Air and Space Museum, after the power went out. The electricity later came back on, but the museums couldn't reopen until staff members checked to ensure that fire and other safety equipment was functioning, said spokeswoman Linda St. Thomas.
Some office workers were evacuated from downtown buildings, according to NBC television's Washington website.
Energy Department
The Energy Department lost electricity, said Aoife McCarthy, an agency press secretary. The Justice Department said it had no power.
The regional transit system, known as Metro, said at about 1 p.m. that all stations were open and trains had power, though a few rail stations were operating with emergency lighting. Metro didn't say which stations were involved, NBC in Washington reported.
A ceremony to unveil a Maya Angelou postage stamp was interrupted during a speech by Oprah Winfrey, television NewsChannel8 said on its website. First lady Michelle Obama and Attorney General Eric Holder were in the Warner Theater for the event, according to the website.
University of Maryland President Wallace Loh used Twitter to report a campus-wide power outage. The campus is in nearby College Park, Maryland.
"Crews are helping people stuck in elevators and locked buildings," Loh said. "Region-wide power outage."
Georgetown University officials said in e-mails that power had been restored after being lost in all campus buildings.
Pepco, a unit of Pepco Holdings Inc., delivers power to more than 801,000 homes and business in Washington and in Montgomery County and Prince George's County in Maryland.
Before it's here, it's on the Bloomberg Terminal.
LEARN MORE