Are Tim Cook and Hillary Clinton Hypocrites? Carly Fiorina Thinks So
The former Hewlett-Packard CEO used a similar line of attack in recent weeks.
by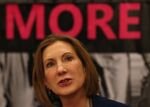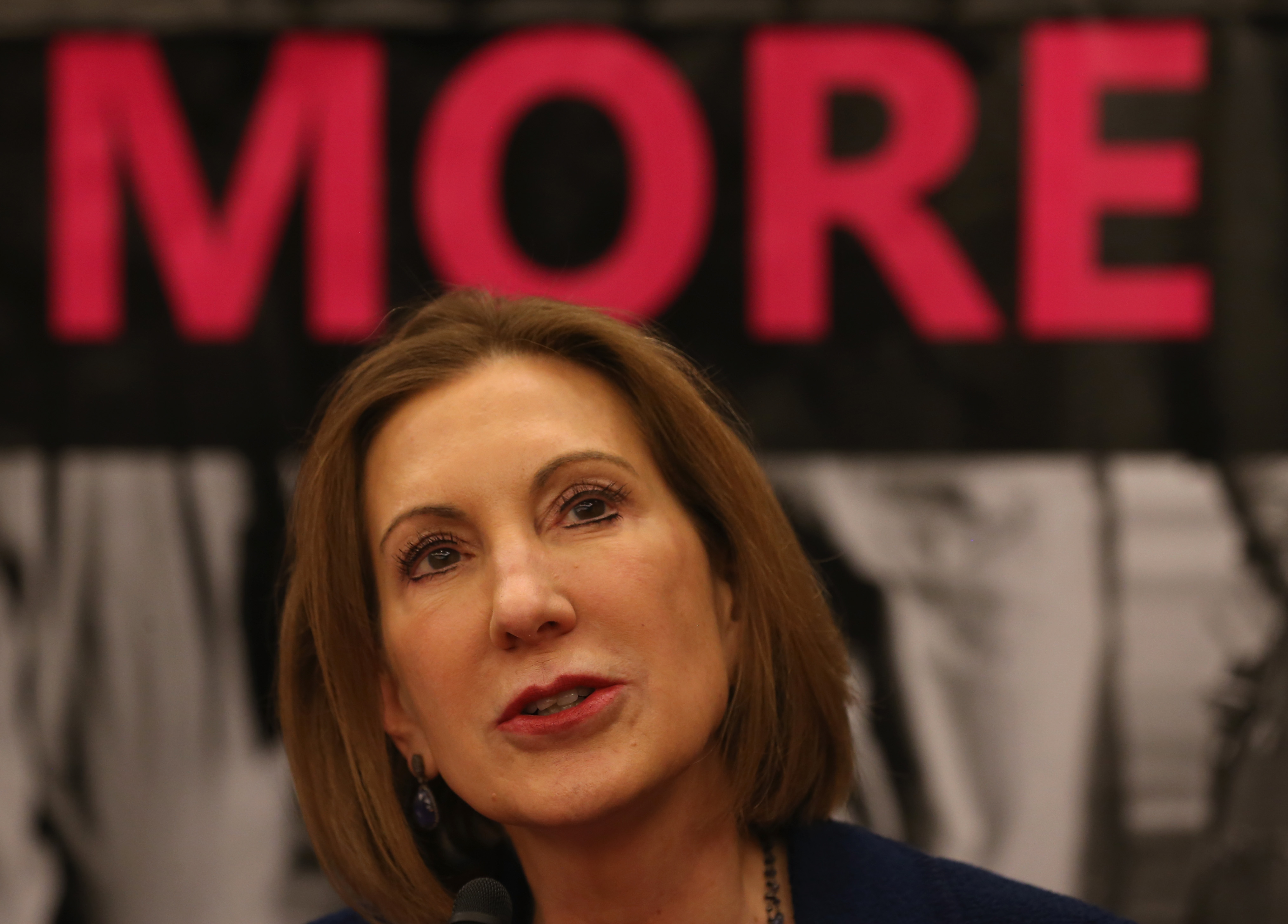 Former Hewlett-Packard CEO and potential 2016 presidential candidate Carly Fiorina is tired of all the hypocrisy. 
In recent days, Fiorina has employed that word when calling out her favorite political target, Hillary Clinton, as well an unexpected one, Apple CEO Tim Cook. 
In an interview on Friday with the Wall Street Journal, Fiorina argued that Cook was guilty of "a level of hypocrisy here that really is unfortunate" for criticizing Indiana and Arkansas over their Religious Freedom Restoration Acts while at the same time doing business in countries where gay rights are non-existent. 
"When Tim Cook is upset about all the places that he does business because of the way they treat gays and women, he needs to withdraw from 90% of the markets that he's in, including China and Saudi Arabia," Fiorina said. "But I don't hear him being upset about that."
That same line of thinking has been a frequent refrain of Fiorina's ongoing criticism of Clinton. The first instance of what Fiorina considers the former secretary of state's hypocrisy regards foreign donations made to the Clinton Foundation from foreign governments where women's rights are not exactly on par with those in America. 
In an appearance on the Fox News program Hannity, Fiorina argued that Clinton's advocacy on behalf of women was tarnished by such donations. 
"I must say as a woman, I find it offensive that Hillary Clinton travels the Silicon Valley, a place where I worked for a long time, and lectures Silicon Valley companies on women's rights in technology, and yet sees nothing wrong with taking money from the Algerian government, which really denies women the most basic human rights. This is called, Sean, hypocrisy," Fiorina said. 
Secondly, Fiorina has argued that Clinton is all talk when it comes to pay equity for women because she "will not answer basic questions about her own office's pay standards." 
 While Clinton hasn't directly addressed Fiorina's criticisms, her husband has. 
"You've got to decide, when you do this work, whether it will do more good than harm if someone helps you from another country," former president Bill Clinton said in March. "And I believe we have done a lot more good than harm. And I believe this is a good thing." 
Before it's here, it's on the Bloomberg Terminal.
LEARN MORE