Michelle Obama: POTUS Doesn't Know What a Group Text Is
Today's installment of "presidents–they're just like us!"
by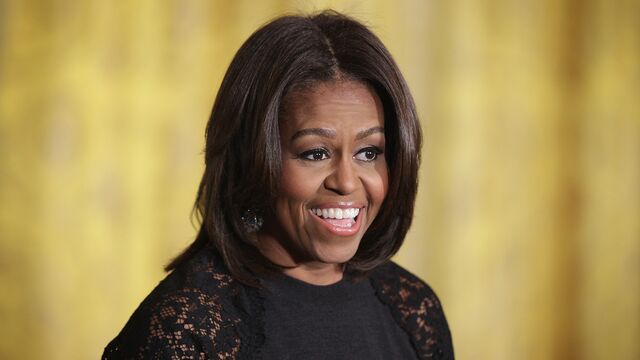 Just because a man has the nuclear codes, doesn't mean he knows how to group text. During her appearance Thursday on the Tonight Show with Jimmy Fallon, first lady Michelle Obama told a story about her teenaged daughters attempting to teach President Obama how to send a group chat. 
"The other day the girls were trying to clue him in to what a group chat was on text," Obama said. "So we're sitting around the dinner table, and they all kind of looked at him and Malia said 'Oh dad, you're so detached.'"
Obama was on the show to promote her Let's Move campaign and Monday's White House Easter Egg Roll. On the subject of healthy eating habits, Obama said she taught her kids to eat their vegetables by telling them they couldn't have dessert unless they cleared their plates. "So if you said you were full, you could leave your food, but you can't come back later and ask for more food," she said. "So a couple of days of starvation ... then it's like 'Gimme the broccoli.'"
Obama and Fallon also did a second installment of "The Evolution of Mom Dances," featuring moves like the "Shush and Tush," the "Getting a Bag From Your Collection of Plastic Bags Under the Sink," and the "Barack Obama." 
Before it's here, it's on the Bloomberg Terminal.
LEARN MORE