Thanks to Obama, the New World of Campaign Finance Is Unlimited and Undisclosed
Would-be candidates are acting boldly this year to avoid legal limits on political contributions.
by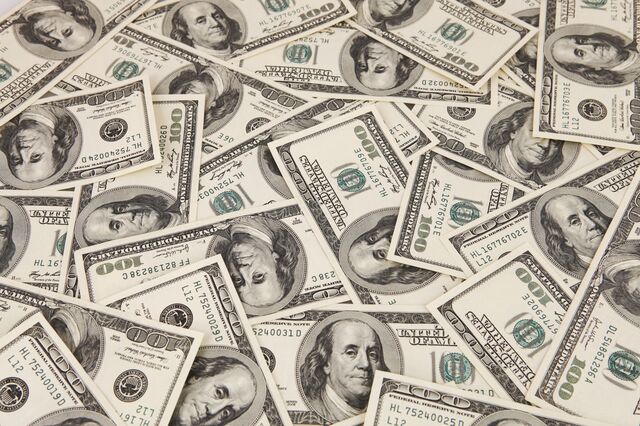 After nightfall in New Hampshire, Jeb Bush stood outside a Republican house party and told reporters that he hadn't considered whether he would voluntarily disclose the names of "bundlers," the men and women who increase their influence with a presidential candidate by collecting—or bundling—hundreds of donations of $5,400 or less.
For one, Bush wasn't technically a presidential candidate when he was asked the question last month. And he still isn't officially in the race, as he continues to say he's seriously weighing the possibility of running.
There's another reason why the former Florida governor may not have thought about providing those names: A new day is dawning in the way presidential campaigns—and potential candidates—are financed. And bundlers are becoming less important.
"If you really want to influence a candidate, or a future candidate, you give to an outside group," said Jessica Levinson, a professor at Loyola Law School in Los Angeles who specializes in election law. "Direct contributions and bundling are increasingly becoming a way of the past."
Potential presidential candidates this year–including Bush–are using outside groups to pay for traditional functions of an early campaign or political committee, including communications, policy development, and research.  Unlike a presidential campaign or the committees that politicians are supposed to use while they consider running for the White House, these groups have no legal limits on contributions, which worries watchdogs.
This week, two groups filed complaints with the Federal Election Commission, saying four potential presidential candidates including Bush were in essence testing the waters of a presidential campaign, and therefore subject to campaign finance regulations. The outside groups, experts say, allow the candidates to more easily coordinate activities and spending while avoiding the scrutiny of frequent, mandated disclosure reports.
"The system did not want potential candidates raising contributions of hundreds of thousands or even millions of dollars," said Tony Corrado, a campaign finance expert at Colby College in Maine. "But that's what is taking place under this ruse that they haven't decided whether or not to run for president."
These changes are the culmination of what Barack Obama started as a candidate in 2008, and continued in 2012. By his 2012 re-election, both he and Republican nominee Mitt Romney were aided by outside groups, formed as either nonprofits, which don't have to report donors, or super political action committees, which report contributors but can raise funds in unlimited amounts.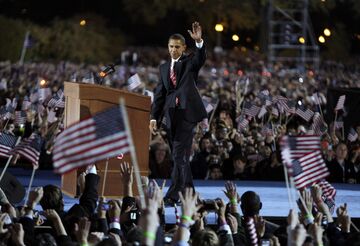 What's different this year? The new organizations are being created before these politicians officially become candidates. While there are ways official candidates can coordinate with political action committees, the rush to create these groups raises questions about the quality of advertising and other work produced without direct oversight from the campaign. 
Among Republicans, the nonprofit "America Takes Action" has functioned as an employment perch for the political team of former Arkansas Governor Mike Huckabee, who is weighing a presidential bid. Louisiana Governor Bobby Jindal launched "America's Next," a nonprofit aimed at expanding conservative causes.  Wisconsin Governor Scott Walker's group, "Our American Revival," can collect unlimited contributions.
Former Maryland Governor Martin O'Malley, a Democrat considering a presidential campaign, started a political committee "O' Say Can You See" in 2012 that is collecting limited donations while helping raise his national profile.
Perhaps no potential candidate is testing the limits of campaign finance law like Bush. This week, he's in five California cities helping raise money for his super-PAC, Right to Rise. Invitations show suggested contributions range from $25,000 to $100,000. Bush's allies set goals for his political action committees, both named Right to Rise, of raising $100 million over the first three months of the year. Because one of those groups is a super-PAC, it will not have to reveal how much it's raised and from whom until July.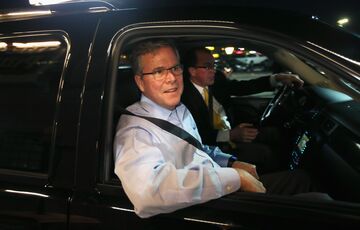 Another new group working on Bush's behalf was formed by a longtime ally, former Wal-Mart U.S. Chief Executive Officer Bill Simon. In an e-mail, he said the nonprofit, Right to Rise Policy Solutions, was "formed to develop optimistic, forward looking conservative policies." News of Simon's group was first reported Tuesday by the Washington Post.
Bush is aware of the group, Simon said in his e-mail. "The budget is very small," Simon said, adding that he is the group's only officer and that there has been no discussion of limiting contributions. "This is not a fundraising group. It will raise enough money to cover its expenses."
For now, Bush can legally coordinate activities with the outside groups, but once he becomes a candidate, the restrictions become much clearer. That's one reason Bush may wait until summer to officially announce his campaign.
The longer Bush delays that announcement, the longer he'll have access to top advisers, including Simon and Mike Murphy, who may be put in charge of the super-PAC, according to a Republican  familiar with the campaign planning. While putting Murphy, a veteran of Republican presidential campaigns, atop the committee would signal a crucial role for the super-PAC, delaying a decision until summer also would give Bush more time to consult with Murphy about fundraising, messaging, or other planning.
It's an advantage Bush holds over current officeholders, such as U.S. Senators Rand Paul, Marco Rubio and Ted Cruz. Officeholders, as well as officially declared candidates, are prohibited from being involved with super-PACs while in office.  That, in part, may be why Cruz officially joined the race last month, Paul is planning a April 7 announcement and Rubio has said he'll reveal his decision on the race on April 13 in Miami.
Paul S. Ryan, senior counsel for the Campaign Legal Center, said Bush's PACs and Simon's group—depending how its money is spent—may be in violation of campaign finance laws once Bush launches a campaign.
"There is a provision that in my view prohibits any entity directly or indirectly established by a candidate, or the agent of a candidate, from spending any money in connection to a federal election if that money was raised outside the federal limits," Ryan said in an interview. "Obviously the Bush operation has a different interpretation of the law."
Bush's spokeswoman, Kristy Campbell, declined to comment, saying speculation was premature because the former governor is not a candidate for office.
Ryan's group, along with Democracy 21, has filed formal complaints with the Federal Election Commission against Bush, Walker, O'Malley and former U.S. Senator Rick Santorum, accusing them of "actively organizing and running early presidential bids without abiding by federal rules related to fundraising limits and disclosure."
Ann Ravel, the FEC chairwoman, wrote on Tuesday that politicians can't avoid campaign finance laws by merely not calling themselves candidates or acknowledging that they're "testing the waters."
"Some news reports suggest that potential candidates are trying to avoid even testing the waters; that is, they are merely thinking about considering whether to run for office," Ravel wrote in a column published by the Washington Post. 
"If this sounds absurd, it's because it is. Once individuals raise or spend even a modest sum of money—$5,000—while considering a candidacy or actually campaigning, or consent to someone else spending that money on their behalf, they are either exploring a run for office or they are candidates. There is no such thing as pre-testing the waters."
Before it's here, it's on the Bloomberg Terminal.
LEARN MORE