Obama Approval Ratings For 7th Year Top George W. Bush's So Far
A comparison of Gallup poll numbers shows the current president out-performing his predecessor.
by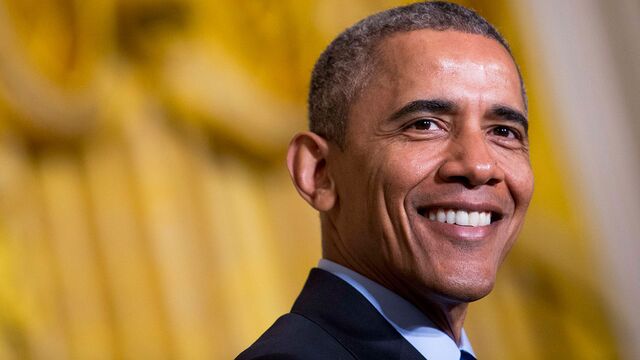 A direct comparison of the Gallup approval ratings between the last two U.S. presidents shows that President Obama has enjoyed significantly higher approval ratings than his predecessor, George W. Bush, at the same juncture in their time in office. 
For all of 2007, Bush never saw his approval rating rise above 38 percent, and, for the first three months of that year, received an average Gallup approval rating of 34.75 percent. In January of that year, Bush notched approval ratings of  37, 34, and 36 percent in three separate surveys. In February, he registered approval ratings of 32 and 37 percent, while in March he saw ratings of 33, 35, 34 percent. For the first three months of 2007, 
Obama, by comparison, Obama has averaged an approval rating of 46.33 in the first three months of 2015. He received Gallup approval ratings in January of 2015 of 46, 46, 49, and 47 percent. In February, Obama registered the approval of 46, 47, 46, and 45 percent of the voters, and in March he received respective approval ratings of 46, 47, 45, and 46 percent. 
While Obama, who averaged an approval rating of 42.6 percent in 2014, has seen his numbers rise since the summer of late, Bush, by and large, watched his own continue to fall throughout much of the last two years of his time in office.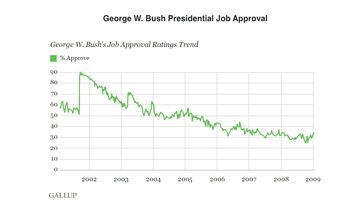 Before it's here, it's on the Bloomberg Terminal.
LEARN MORE