Conservatives Push Back Against Indiana Boycotters, But Is It Enough?
Three arguments, none of which seem to be working.
by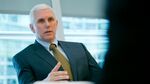 If the state of Indiana ends up tweaking or "clarifying" its Religious Freedom Restoration Act, a legion of boycotters will take credit. The American Federation of State, County and Municipal Employees pointedly canceled its annual women's conference in the city, with president Lee Saunders blaming an "un-American law allowing businesses to refuse service to gay and lesbian customers." Salesforce and Angie's List are pointedly holding off on expanding into Indiana, and the state's Chamber of Commerce is flop-sweating about joiners. Connecticut's Democratic governor, Dan Malloy, has barred official state travel to Indiana, as has the mayor of Portland, Oregon. In a statement to the New York Times, the Indianapolis-based NCAA pledged to "closely examine the implications of this bill and how it might affect future events as well as our work force."
All of the boycotts are fairly ad hoc; there is no notable clearinghouse for entities that want to join in. When the band Wilco decided to scrap a gig in Indiana, it announced the news on Twitter.
The Wilco news landed with a thud at the American Spectator, where Emily Zanotti shamed the band with a classic of "actually" reaction genre. Indiana had an RFRA; so did nine states where the band was still planning to tour. "If they want to be consistent, which I'm sure Wilco does, since they clearly have such strong values, they'll have to cut at least 20 states out of their tour, including their home state of Illinois," she wrote.
That's a fine example of the conservative pushback that's formed since Sunday, when Indiana Governor Mike Pence barreled through a This Week appearance without effectively answering any questions. The argument takes three forms.
One: Plenty of states have Religious Freedom laws, and there has been no gnashing of teeth about them. In the Federalist, which has flooded the zone on the Indiana backlash story, Sean Davis points out that Malloy's own Connecticut has an RFRA, and that "if he doesn't want to look like a completely ignorant hypocrite who has no idea what he's talking about" he should consider this. 
Two: Progressives lighting their torches and throwing them at the Hoosier state simply don't understand the law. "Indiana's RFRA does no more than codify that the private enforcement of public laws—such as discrimination claims — can be defended if there is a substantial burden on free exercise of religion," writes Josh Blackman in National Review. "That's it. And again, until recently, this provision was not particularly controversial."
Three: The law won't actually do anything that progressives are fulminating about. "There's little historical evidence to suggest that Indiana's RFRA could be used in a general way to deny service to customers who are gay," argues Michael Brendan Dougherty in The Week. "RFRA statutes in other states have never successfully defended a proprietor from an anti-discrimination suit. 
Pence has actually taken a mulligan, and synthesized these arguments for the Wall Street Journal's op-ed page. "I regret that false narratives and misrepresentations of the RFRA have taken hold," he writes.
His problem is that the narratives are not really false, and that other actors are more responsive to the private sector. The sticking point for them is that Indiana, unlike other states with RFRAs, does not include LGBT people in its non-discrimination statutes. The importance of those statutes (which was always obvious) was brought into relief just last month when Kansas Governor Sam Brownback undid an executive order protecting state workers from being fired because of their sexual or gender identity. The context is just killer for Indiana. Greg Ballard, the Republican mayor of Indianapolis, has called on the state to add LGBT protections to its statutes, something Pence sounded confused about and unready to do during his This Week interview.
Indeed, the conservative fightback against the boycotts has stayed on its three core arguments as advocates wait for the backlash to end. "The Indiana law is like the federal RFRA that was signed by President Bill Clinton in 1993, and RFRAs in 19 other states," says Family Research Council president Tony Perkins in a new e-mail to donors and supporters. "Now, a leftist-driven movement has spread misinformation about the law, threatened boycotts and fomented false rhetoric in the media and online. Even in our day, the price of freedom is steep, and Governor Pence is standing strong for freedom despite the cost."
Perkins, some of whose state allies were at Indiana's RFRA bill-signing, is waiting for the backlash to peter out. The boycotters and people who fret about business fleeing Indiana are waiting, at least, for the state to expand its non-discrimination language to cover gays.
Before it's here, it's on the Bloomberg Terminal.
LEARN MORE