Benghazi Panel Chairman Seeks Hillary Clinton Interview on E-Mails
Billy House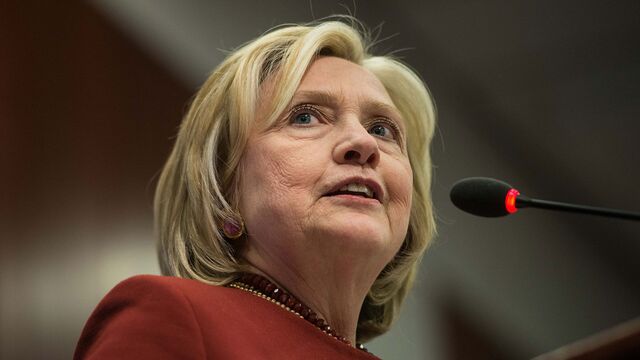 Former Secretary of State Hillary Clinton is being asked to appear before a congressional committee to answer questions about her use of private e-mail and a personal server for official State Department business.
Representative Trey Gowdy, a South Carolina Republican and chairman of the Select Committee on Benghazi, made the request for a transcribed interview in a letter Tuesday to a lawyer for Clinton, a potential 2016 presidential candidate.
"We continue to believe Secretary Clinton's e-mail arrangement with herself is highly unusual, if not unprecedented," Gowdy wrote. "The decision to delete these records during the pendency of a congressional investigation only exacerbates our need to better understand what the secretary did, when she did it, and why she did it."
Clinton has faced questioning and Republican scrutiny over her exclusive use of private e-mail, and a server at her home, while she was secretary of state from 2009 to 2013. Last week, Gowdy said Clinton hadn't produced any new documents in response to a committee subpoena related to the 2012 attacks on a U.S. diplomatic outpost in Benghazi, Libya, that killed four Americans.
In Tuesday's letter, the chairman asked her to appear for an interview by May 1. Gowdy said that once the committee is assured that it has all of Clinton's records related to the Benghazi attack it would schedule a public hearing for her to discuss the incident.
Top Democrat
The top Democrat on the committee, Elijah Cummings of Maryland, said in a statement that Clinton had already agreed to testify in public before the committee.
"Rather than drag out this political charade into 2016 and selectively leak portions of a closed-door interview, the committee should schedule the public hearing, make her records public, and refocus its efforts on the attacks in Benghazi," Cummings said.
Clinton's office said on March 10 that she gave 30,490 work-related e-mails to the State Department, which is reviewing them for public release. Another 31,830 e-mails that Clinton has said involved personal matters, such as yoga routines or her daughter's wedding plans, were deleted.
Clinton spokesman Nick Merrill said in an e-mailed statement Tuesday, "Secretary Clinton already told the committee months ago that she was ready to appear at a public hearing. It is by their choice that hasn't happened. To be clear, she remains ready to appear at a hearing open to the American public."
Clinton has been under scrutiny from Republicans who suggest the State Department failed to protect diplomatic personnel. Democrats say the matter has been thoroughly investigated and that the Republican efforts are politically motivated.
Before it's here, it's on the Bloomberg Terminal.
LEARN MORE