Ben Cardin and the Seven Dwarfs
Watch the junior senator from Maryland match colleagues to characters with hardly any hesitation.
undefined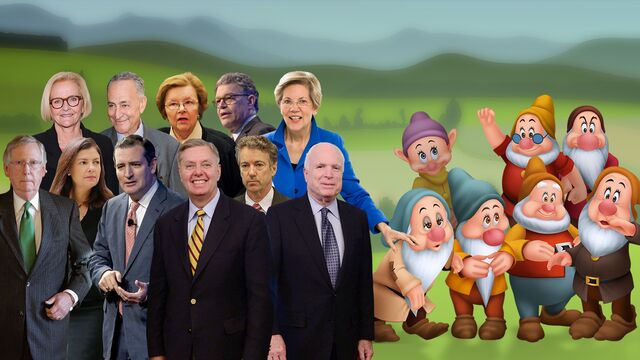 On "With All Due Respect," Mark Halperin and Phil Mattingly invite Senator Ben Cardin to match Snow White's posse to his colleagues in the Senate.
Here are the results, along with Senator Cardin's "fairy tale" analysis:

"He's so serious all the time, you can never get him to do something that's funny!"

 "He's such a nice guy he gets along with everybody!  He never loses his temper."

 "It's hard to get him to ease up."

 "I couldn't figure out anyone else I would use that title with."

 "It's hard for people to warm up to him."

 "Lindsey is one of the nicest guys in the Senate."

 "She's been the role model for people to follow."       
Before it's here, it's on the Bloomberg Terminal.
LEARN MORE