Chris Christie Endorses Ban on Abortions After 20 Weeks
The governor of New Jersey signs up on an anti-abortion cause.
by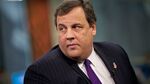 The anti-abortion Susan B. Anthony List, in tandem with the conservative American Principles Project, has been asking Republican presidential hopefuls to take a pledge. One by one–either with preexisting legislation, or new statements–they have come aboard, and supported bans on abortions after 20 weeks. On Monday, New Jersey Governor Chris Christie gave the SBA List a statement of his support for a "Pain-Capable Unborn Child Protection Act which would protect unborn children beginning at 20 weeks."
Christie's full statement, with characteristic story-telling about his own political acumen–and some characteristic amnesia about his 1990s pro-choice stance:
I am proud to be a pro-life Republican. I believe that every life is an individual gift from God, and that no life is disposable. When I was preparing to run for Governor of New Jersey there were those who told me there was no way I would be elected as a pro-life candidate.  I told them that they were wrong, that the voters would accept the sincerity of my beliefs even if they felt differently. Today, I am a living example that being pro-life is not a political liability anywhere in America. I also know that there are areas where all Americans–regardless of being pro-life or pro-choice–can come together. One proposal that brings Americans together is the Pain-Capable Unborn Child Protection Act which would protect unborn children beginning at 20 weeks, or five months of pregnancy, based on their ability to feel pain. America is one of just seven countries that permits elective abortions past this point. We can do far better than this. I urge Congress to take swift action on this important issue.
Christie's stance will have little impact in New Jersey. Democrats came out of 2013's elections in strong command of the state legislature, and Christie's own popularity in the state has steadily declined since the post-election explosion of the "Bridgegate" story. That hardly matters to anti-abortion groups, which have succeeded in getting key Republicans to endorse a proposal that briefly flummoxed the House GOP majority this year.
Before it's here, it's on the Bloomberg Terminal.
LEARN MORE