Ben Carson Says It's 'Vital' to Support Indiana's Religious Freedom Law
The retired neurosurgeon says we need to "do all we can to allow Americans to practice their religious ways."
by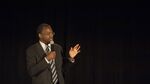 Not everyone is upset about  Indiana's new "religious freedom" law. 
With a growing number of companies, cities, and organizations across the country expressing their displeasure with the Indiana Religious Freedom Restoration Act, possible Republican presidential candidate Ben Carson proclaimed his support on Monday in an interview with Breitbart News.  
"It is absolutely vital that we do all we can to allow Americans to practice their religious ways, while simultaneously ensuring that no one's beliefs infringe upon those of others. We should also serve as champions of freedom of religion throughout the world," Carson said.
Critics of the law say that it allows businesses to discriminate against gays and lesbians under premise that serving homosexuals can violate a person's religious beliefs. Carson did not square that complaint with his support of the law, or his view that "no one's beliefs infringe upon those of others." 
Instead, Carson focussed on religious persecution around the world. 
"As Americans, we have an obligation to denounce these acts of persecution," Carson said. "For when we stand up to such intolerance, we are defending the root of our freedom, both at home and abroad." 
The act was signed into law last week by Indiana Governor Mike Pence, who may also join the Republican presidential field.  
Before it's here, it's on the Bloomberg Terminal.
LEARN MORE