Why It Matters that 11 GOP Senators Voted for LGBT Couple Benefits
Gay marriage benefits are now so popular that even Congress may no longer stand in their way.
by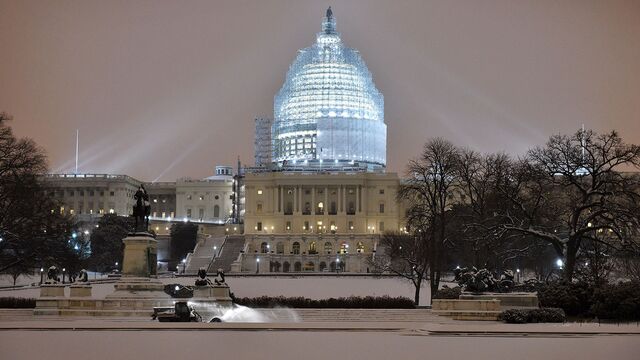 Among the two dozen amendments passed by the Senate Thursday night was a measure granting Social Security and veterans benefits to married same-sex couples in all states. Hawaii Senator Brian Schatz's amendment passed 57-43, with votes from every Democrat and 11 Republicans. The entire budget resolution passed 52-46. 
The budget resolution, and all of the amendments tied to it, are non-binding, but give a sense of what issues certain senators feel the need to vote for or against. In this case, the vote shows which Republican senators feel vulnerable, or safe, enough to support LGBT issues.
Senators Kelly Ayotte of New Hampshire, Richard Burr of North Carolina, Ron Johnson of Wisconsin, Mark Kirk of Illinois and Rob Portman of Ohio are all up for re-election in swing states next year. Portman and Kirk, along with Senators Lisa Murkowski and Susan Collins of Maine, have already come out in support of same-sex marriage, and Collins and Kirk also signed on to a brief supporting same-sex marriage ahead of next month's oral arguments at the Supreme Court. Democratic Senator Joe Manchin, who does not endorse same-sex marriage, also voted for the amendment. 
Last week, Senator Patty Murray re-introduced the Social Security and Marriage Equality Act (SAME Act), a bill from the previous session of Congress. Currently the Social Security Administration determines spousal benefits based on the laws in the state a couple lives in, but under the Murray law all legally married couples would qualify for benefits. The bill died in the last Congress, but if it does get a vote there are 11 Republican senators who'll have supported it in the past, at least in Murray's opinion. Here's what she tweeted after the amendment passed:
Erik Wasson contributed to this story.  
Before it's here, it's on the Bloomberg Terminal.
LEARN MORE