Christie Tacks Right by Joining Republican Immigration Lawsuit
Terrence Dopp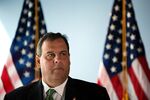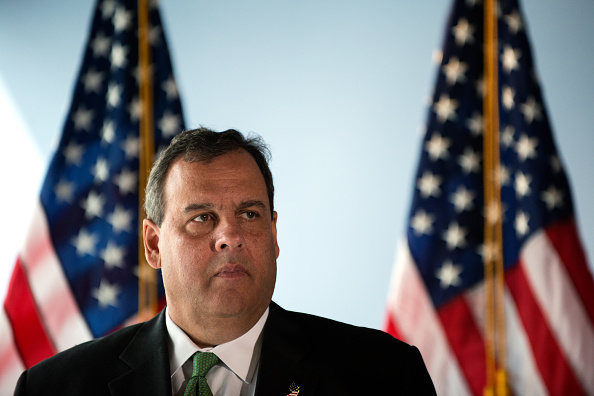 Chris Christie's decision to join a lawsuit opposing President Barack Obama's immigration order aligned him with dozens of other Republican governors, and may put him at odds with the swelling ranks of Hispanic voters.
New Jersey's governor on Wednesday joined a lawsuit by 26 other states trying to block Obama's plan to let as many as 5 million undocumented immigrants stay in the U.S. Texas, Louisiana and South Dakota are among those asking an appeals court to keep that program on hold until their challenge plays out in court.
The move by Christie takes him off the sidelines of the issue as he contemplates a 2016 White House run and sags in polls of potential Republican primary candidates. He's been cast as competing with Jeb Bush and Scott Walker as moderate members of their party, and trails both of them.
"It's Chris Christie doing everything he can to appeal to the right wing of his party and show he's conservative enough," said Matt Hale, who teaches political science at Seton Hall University in South Orange, New Jersey. "That's one less thing they can go after him on."
A March 18 CNN poll showed Christie, 52, tied with U.S. Senator Marco Rubio for sixth place among the likely Republican contenders, with 7 percent. That put him behind surgeon Ben Carson and ahead of U.S. Senator Ted Cruz, who on Monday became the first to formally announce his candidacy.
Immigration Stances
Bush, the former Florida governor, was the leader with 16 percent, followed by Wisconsin's Walker at 13 percent. The poll's error margin was 4.5 percentage points. Bush has expressed support for immigration changes, while Walker said recently that he no longer believes in amnesty for undocumented immigrants.
Christie was the first Republican elected governor of New Jersey since 1997, in a state where Democrats outnumber his party by more than 700,000 registered voters. The state hasn't elected a Republican to the Senate since Clifford Case won in 1972, and has backed Democrats for president since 1992.
The governor has previously demonstrated an interest in connecting with Hispanics, who will account for one in four U.S. voters by 2020. He received 51 percent of the Hispanic vote in his re-election victory in 2013, up 19 percentage points from 2009, according to New York Times exit polls.
College Tuition
In 2013, Christie signed a state version of the Dream Act giving in-state tuition rates at public colleges to children of those without documents. In September, he traveled to Mexico for his second trade mission as governor, though he didn't discuss immigration.
"He really runs the danger of looking like a flip-flopper," said Julian Zelizer, a professor of history and public affairs at Princeton University. "He's open to accusations that he shifted his position based on which way the political winds have gone."
Kevin Roberts, a spokesman for Christie, declined to comment on the governor's move.
Time magazine reported this week that during a recent appearance in Boca Raton, Florida, Christie warned donors in his party to shun those who change their stances in order to get elected.
Lizette Delgado-Polanco, vice chairwoman of the New Jersey Democratic State Committee, said Christie's decision is a "deeply irresponsible, partisan act."
'Political Points'
The move "is just the latest example of him trying to score political points with right-wing ideologues at the expense of New Jersey families and our common values," Delgado-Polanco said in a statement.
In the states' lawsuit, attorneys argue that the attempt to block implementing Obama's action is meant to avoid requiring the states to issue drivers licenses, Social Security numbers and other benefits until the legal challenge is settled. The states say Obama violated the Constitution and lacks authority to grant federal benefits to people who enter the country illegally.
Christie is no stranger to using the power of his executive office to bypass the legislative branch. Shortly after taking office in 2010, he declared a fiscal state of emergency and impounded budgeted spending to close a deficit he said was more than $2 billion.
Executive Power
After Hurricane Sandy made landfall in October 2012, Christie ordered the rationing of gasoline to ease long lines at filling stations.
"I don't think all of a sudden that a lot of people will believe he has all these problems with executive action," Zelizer said. "For a governor -- and an aggressive governor -- that's a hard nuance to make."
Hale, the Seton Hall professor, said whether Christie can avoid alienating the Hispanic Republicans he'll need in the general election will be determined largely by how well he sells this argument. The governor can attempt to "thread the needle" if he argues that the move was primarily a criticism of the president overreaching rather than immigration, Hale said.
"There's a real sense that Jeb Bush is not going to cater to the right wing of the Republican Party and Christie seems to be pivoting a bit and throwing them some bones,'" he said. "The Republican Party is in a pretty tight Gordian knot right now. In order to win the primary you have to make some pretty tight right turns, but that can come back to hurt you in the general."
Before it's here, it's on the Bloomberg Terminal.
LEARN MORE