Texas Bill Would Bar Pediatricians From Talking About Guns with Patients
House Bill 2823 could also punish doctors who start conversations with their patients about the dangers of firearms.
by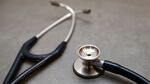 If a Texas lawmaker gets his way, pediatricians and their patients will soon have less to talk about.
Texas Representative Stuart Spitzer has introduced a bill that would prohibit doctors from asking patients whether they had a gun in their household. House Bill 2823 also recommends that physicians found to have initiated a conversation about firearms to the Texas Medical Board for possible punishment. 
"Pediatricians are asking children away from their parents, 'Do you have guns in your house?' and then reporting this on the electronic health records, and then the federal government, frankly, has access to who has guns and who doesn't," Spitzer said in a recent interview about the proposed legislation. 
The measure is widely opposed by the medical community. 
"We, as physicians, ask all sorts of questions—about bike helmets and seat belts and swimming pool hazards, dangerous chemicals in the home, sexual behaviors, domestic violence. I could go on and on," Gary Floyd, a Fort Worth pediatrician and board member of the Texas Medical Association, told the Texas Tribune.
While the bill would allow doctors to discuss guns with patients deemed suicidal, Spitzer says that in most cases discussions about firearms are "not appropriate."
A 2014 study published in the journal Pediatrics found that 20 children were hospitalized each day in the United States as a result of an injury involving a gun.  
Texas is not the first state to consider such a bill. In fact, Florida passed its own law, titled the "Privacy of Firearms Owners," that gags pediatricians on the subject of guns in 2011. 
Before it's here, it's on the Bloomberg Terminal.
LEARN MORE