George Takei Wants Gamers to Boycott Indiana if Mike Pence Signs Religious Liberty Bill
The Star Trek star and internet celebrity is urging the 120,000 visitors to Indianapolis's Gen Con to boycott the state if it passes the law.
by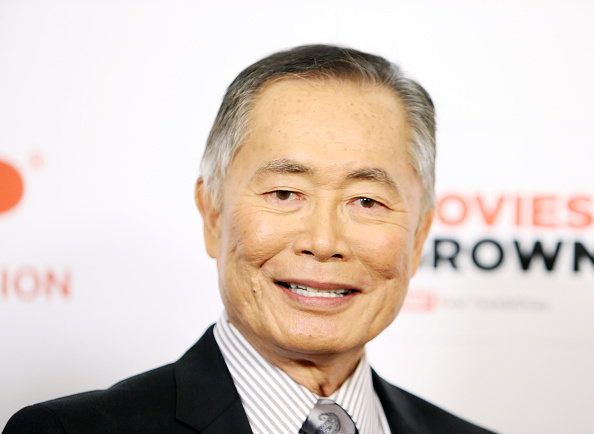 George Takei has a message for Indiana Governor Mike Pence: If you sign a religious liberty bill that could justify anti-gay discrimination, I'll boycott your state, and I'll take gamers with me.
"To the governor and to the legislators in Indiana who support this backward-looking and divisive bill, I say to you this: If it goes into effect, Indiana will be marked as a state where certain people are not welcome, and so we will not visit," the openly gay Star Trek actor, who often mobilizes his vast Internet following in favor of progressive causes, wrote Tuesday on Facebook. "And we will not attend events, including GenCon, the world's largest gaming convention, held in Indianapolis each year."
Takei objected to Pence's statement that he would sign Indiana's S.B. 101, a bill that says the government "may not substantially burden a person's exercise of religion" unless "in furtherance of a compelling governmental interest" through "the least restrictive means" possible. Advocates say the bill, and others like it in a number of states, protects Americans' fundamental religious rights, while opponents say it would legalize anti-gay discrimination. The bill has passed in both the Indiana House and Senate.
"Such laws harken back to a time where our society was divided, and people of color were banned from white establishments," Takei wrote in the post.
Gen Con, which says it attracts 120,000 attendees, has also threatened to move the convention after its contract is up in 2020 if the bill passes, according to the Indianapolis Star. The convention, which uses a space in its name, is "the city's largest convention in attendance and economic impact," the Star said.
A spokeswoman for Pence, who is thought to be entertaining a presidential run, told the newspaper that he "has been clear on where he stands on this issue and we don't have anything to add at this time."
Before it's here, it's on the Bloomberg Terminal.
LEARN MORE