Ted Cruz Knocks Goldman Sachs, Wife's Firm, Over 'Special Favors From Government'
Interviewed on "With All Due Respect," the Texas senator said that Wall Street favors from Washington should end.
by and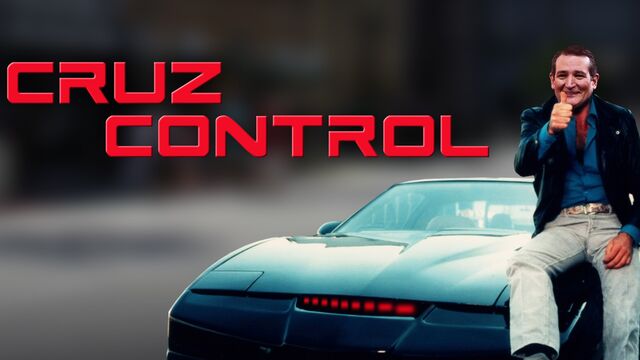 One day after announcing himself as presidential candidate, Texas Senator Ted Cruz fired a few shots across the bow of Wall Street, and the firm that employs his wife as managing director. 
In an interview with Bloomberg's With All Due Respect, Cruz was asked by host Mark Halperin whether, on balance, Goldman Sachs was a positive or a negative force on society.
"Like any institution, there's some of both," Cruz responded, adding, "Goldman is one of the biggest banks on Wall Street, and my criticism with Washington is they engage in crony capitalism. They give favors to Wall Street and big business and that's why I've been an outspoken opponent of crony capitalism, taking on leaders in both parties. I think big business, if they're building a better mousetrap, great, but it shouldn't be government favoring, and let me give you an example: Dodd-Frank. Sold to the American people as stopping 'too-big-to-fail.' What happened? The big banks have gotten bigger. Goldman has gotten bigger..."
Halperin pressed Cruz as to what he saw as the negative aspects of the investment giant were. 
"Because, like many other players on Wall Street and big business, they seek out and get special favors from government," Cruz responded. "I think they're entitled to practice their business, but without subsidies or special benefits." 
Goldman Sachs was the most profitable securities firm in Wall Street history before converting to a bank in 2008 and taking $10 billion in taxpayer money from the Treasury, which was run at the time by former CEO Henry Paulson. The New York-based firm repaid the funds with interest less than a year later.
The bank also received guarantees on about $30 billion of debt and the ability to borrow cheaply from the Federal Reserve. The Fed's bailout of American International Group Inc., and its decision to pay the insurer's counter parties in full, funneled more than $12 billion to Goldman Sachs.
Over the years, the firm has drawn the nickname "Government Sachs" because of the number of senior executives who moved into public posts. Robert Rubin, another former Goldman Sachs chief, was Treasury secretary under President Bill Clinton. Bank of England Governor Mark Carney, European Central Bank President Mario Draghi and Federal Reserve Bank of New York President William Dudley are among company alumni who went on to set monetary policy.
During Tuesday's interview, Halperin pointed out that during Cruz's campaign rollout at Liberty University on Monday, he failed to mention the fact that his wife, Heidi, worked for Goldman Sachs. 
"I am unabashedly proud about everything about Heidi," Cruz responded. "And I did mention the fact that she had an incredibly successful business career."
A managing director at Goldman, Heidi Cruz will be taking unpaid leave as she campaigns for her husband. As a result, the Cruz family will be switching over from Goldman's generous medical plan to, you guessed it, Obamacare.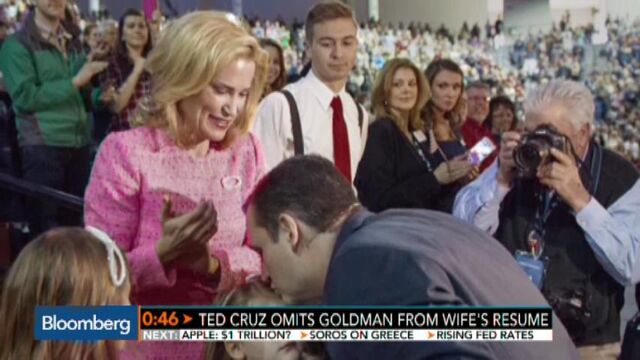 Before it's here, it's on the Bloomberg Terminal.
LEARN MORE