George Zimmerman Harbors Anger Against 'Barack Hussein Obama'
The former neighborhood watch volunteer lashed out at the president in his first public interview since the Justice Department cleared him of civil rights charges.
by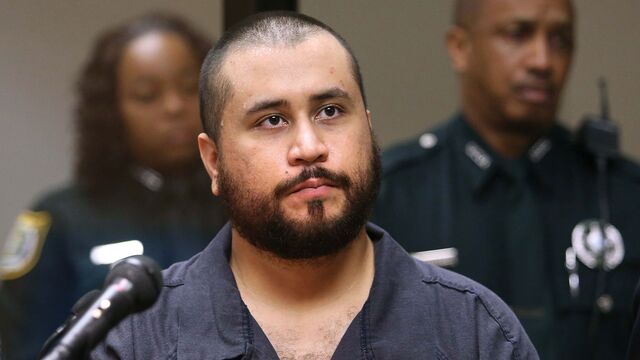 In his first public interview since being cleared of violating Trayvon Martin's civil rights, former neighborhood watch volunteer George Zimmerman lashed out at President Barack Obama and said he had a "clean conscience" about killing Martin. 
Zimmerman, who was acquitted of Martin's death in 2013, referred to the president as "Barack Hussein Obama" when asked if there was one government official or agency that acted particularly unfairly to him as his case made its way through the legal system. 
"By far, the president of the United States, Barack Hussein Obama," Zimmerman replied. "He had the most authority and in that sense I would hold him in the highest regard believing that he would hold that position and do his absolute hardest to not inflame racial tensions in America. Unfortunately after even after Jay Carney, his press secretary, stated in the White House briefing that the White House will not interject in a local law enforcement matter and at most a state criminal matter, President Obama held his Rose Garden speech stating if I had a son he would look like Trayvon.
"To me that was clearly a dereliction of duty pitting Americans against each other solely based on race. He took what should have been a clear-cut self-defense matter and still to this day on the anniversary of incident he held a ceremony at the White House inviting the Martin-Fulton family and stating that they should take the day to reflect upon the fact that all children's lives matter. Unfortunately for the president I'm also my parent's child and my life matters as well. And for him to make incendiary comments as he did and direct the Department of Justice to pursue a baseless prosecution he by far overstretched, overreached, even broke the law in certain aspects to where you have an innocent American being prosecuted by the federal government which should never happen."
In 2012, as Martin's murder was still being investigated, Obama delivered remarks from the White House in which he remarked, "If I had a son, he'd look like Trayvon." 
A year later, after the verdict in the manslaughter case was rendered, Obama addressed the White House press corps, and praised the jury as well as Martin's family. The president expanded on his previous remarks on the case, saying "Trayvon Martin could have been me, 35 years ago." 
In the interview with Orlando, Fla., attorney Howard Iken that was posted this week, Zimmerman was asked how he thought the president should have reacted to his case. 
"I think that throughout the process the president should done when he said he was going to do and not interject himself in a local law enforcement matter or a state matter and waited until the facts came out, instead of rushing to judgment, making racially charged comments and pitting American against American," Zimmerman said. "I believe that he should of taken the higher road given his position and said, been an example, been a leader as the president should be and say let's not rush to judgment. As I'm sure he would want that same luxury afforded to him if he was accused of something, and asked for a calm, ask for peace." 
Zimmerman's legal troubles did not end after the Justice Department declined to prosecute him for violating Trayvon Martin's civil rights. He was arrested in January in Lake Mary, Fla., on suspicion of aggravated assault and domestic violence with a weapon, local authorities said. That marked the third time police were called over domestic violence allegations. In two incidents that made headlines in 2013, Zimmerman was not charged. 
During the interview, however, Zimmerman disputed the notion that his repeated run-ins with the law showed that he had done anything wrong in regards to Martin. 
"I would ask them to put themselves in my shoes and again when you have a speeding ticket or a speeding infraction, any traffic citation and it makes international news appearing all the way to the UK you have to sit back and ask what is the media's agenda," Zimmerman said. 
Before it's here, it's on the Bloomberg Terminal.
LEARN MORE