Mark Halperin: What Ted Cruz Has, and What He Lacks
The "With All Due Respect" host chimes in on Ted Cruz's strengths and weaknesses as a presidential candidate.
by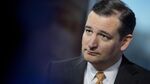 Shortly after learning that Texas Senator Ted Cruz plans to formally announce his presidential candidacy at Liberty University on Monday, With All Due Respect host Mark Halperin reflected on the challenges that lie ahead for Cruz's campaign, as well as the strengths that make him more than just a long shot. 
Everyone is competing to be the No. 2 in fundraising in 2015 behind Jeb Bush, both because they need the money to spend and because it will position someone by a tangible metric to be a leading alternative. Cruz has a chance to be that person, and Monday's announcement allows him to get an early start. 
What is not known: what kind of grassroots email and mailing lists does Cruz have and how potent will they be to raise small donations (such as those from donors who can give again and again all cycle)? With the exception of Rand Paul and his father, no one in the Republican Party has shown an Obama-like capacity to raise money this way in a nomination fight. Cruz just might.
He also showed in his Senate race that his operation knows how to raise super PAC money—and how to spend it. There are at least a handful of people in the U.S. who are positioned to write his super PAC checks in excess of, say, $5 million, and Cruz won't be shy about taking those. Those two areas—grassroots/web and super PAC—are clearly strengths for Cruz. We just don't know how big the numbers will be. I don't think he can bundle big checks at a mass level (particularly since at least three or four other candidates will bundle serious Texas money), but he doesn't necessarily need to.
At the same time, he has impressed the donor class in private meetings in big cities with his intelligence and his avoidance of pandering. He is much smarter than the caricature painted by East Coast media elites.

The establishment and his Senate colleagues write him off, but Cruz is a serious organizer, with old and new media skills, and a strong work ethic. That means he can win Iowa. And the winner of Iowa will be in the hunt for the nomination.
While he has mended some of the fences in the Senate of late, many in that body still think he is too much of a hurry, and the congressional leaders think he would fair no better in a general election than a Newt Gingrich or a Rick Santorum. The choice of Liberty University as the venue to kick things off simultaneously sends a message to the party base (yay!) and those who believe it will require a more centrist message to recapture the White House (oy!).
At home, there is no love lost between Cruz and the Bushes. Houston resident Barbara Bush in particular is said to take no great pleasure from being represented by Cruz in the Senate. 
Watch for his speech tomorrow to include optimistic rhetoric, not just his signature red meat and bombs. He has given hints of this adjustment in some recent appearances, with a self-conscious effort to be sunnier and more Reagan-like, but he'll need to go much further if he wants to attract the kind of support that could translate into a serious run. He also still lacks a signature issue on domestic policy and national security. Watch to see if he is at all programmatic in Monday's speech, rather than simply rhetorical.
For all of the lightening success he has enjoyed in just a few years on the national stage, Cruz will need a multi-faceted second act if he is going to be taken seriously as a presidential contender. By being first out of the gate with an announcement of a formal campaign, Cruz is self-consciously turning the page to the beginning of a new chapter. 
Does he have as good a chance to be the nominee right now as Bush, Walker, or Rubio? He does not. But there's another tier that includes Paul, Christie, Perry, Kasich, and maybe Huckabee, and Cruz is right in there.
What he has: grassroots fervor, anti-DC mojo, work ethic, fundraising, and determined spouse, a big brain, debate skills, earned media savvy, and a state strategy (Iowa, South Carolina and Nevada).
What he lacks: a concrete agenda, establishment support, crossover appeal, a consistent public sense of humor, concrete signs that he can turn base support into rising poll standing, general election credibility.
Before it's here, it's on the Bloomberg Terminal.
LEARN MORE