False Alarm: Rand Paul Has Not Filed for a 2016 Bid Yet
Rand 2016 is coming, probably—just not today.
by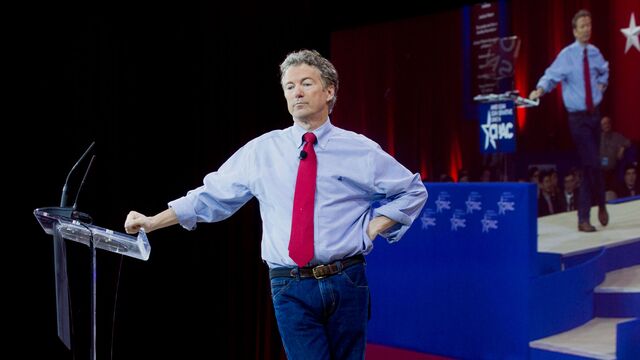 Kentucky Senator Rand Paul has not filed paperwork to seek the presidency in 2016, despite reports to the contrary. A spokesman for the senator's RAND PAC confirms that the Federal Election Commission created a number for him, as it does when outside groups are being created in support of individuals. But the senator has not filed to run.
For weeks, people around the libertarian-leaning Paul have been pointing to an April 7 event in Louisville as the official launch of a likely bid. A filing today would have contradicted plans to announce a bid during the next congressional recess, and follow it with a whirlwind tour of the first four primary states.
That's still the schedule. Paul arrives in New Hampshire tomorrow for two days of town halls, speeches, and meet-and-greets with legislative candidates; earlier today he announced David Chesley, a veteran Republican campaigner, as his political and operations director for the first primary state.
Before it's here, it's on the Bloomberg Terminal.
LEARN MORE