Scott Walker Aide Resigns After Backlash to Iowa Tweets
She had criticized the influential Iowa caucuses.
by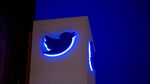 An aide to likely presidential candidate Scott Walker resigned Tuesday over her criticism of the influential Iowa caucuses, according to the Associated Press.
Liz Mair had tweeted in January, "The sooner we remove Iowa's front-running status, the better off American politics and policy will be." That comment and others resurfaced after the Wisconsin governor hired Mair on Monday to consult on digital communications, sparking backlash from figures such as the chairman of the Iowa GOP.
In a statement announcing her departure, Mair said, "The tone of some of my tweets concerning Iowa was at odds with that which Gov. Walker has always encouraged in political discourse," according to the AP. Walker aide Rick Wiley said, "We accept those who have a variety of viewpoints on issue, but what we ultimately must have is absolute respect for people across the country."
Mair is not the first staffer of the 2016 election to face trouble over Twitter. Last month, former Florida Governor Jeb Bush's chief technology officer stepped down amid criticism of past tweets disparaging women and gay people. An aide to another likely Republican presidential candidate, Ben Carson, deleted a Twitter account where he had attacked President Obama in graphic terms, BuzzFeed reported Tuesday. 
MORE FROM BLOOMBERG POLITICS
Before it's here, it's on the Bloomberg Terminal.
LEARN MORE