Republicans Seek to Avoid Pentagon Spending Cap Using War Funds
Erik Wasson, Heidi Przybyla and Roxana Tiron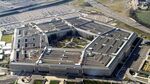 House Republicans will try to ease their party's tension over a tight Pentagon spending cap by budgeting at least $90 billion for a special war-funding account that isn't subject to the limit.
The plan, part of a House Republican budget due for release Tuesday morning, could bridge the difference between Republican spending hawks, who don't want to raise the annual cap, and Republican defense hawks, who are anxious about planned cuts to Pentagon funding.
"The biggest issue has been defense spending. We want to remain under the caps but defense spending is a very important priority for a lot of us," Representative Marlin Stutzman, an Indiana Republican, said. "It's a tight needle to thread."
The attempt to do that puts Republicans at odds with President Barack Obama, who has proposed reducing the war-funding account to $58 billion in the fiscal year that begins Oct. 1 -- compared with $73 billion this year. His budget, released in February, was designed to pressure Congress into boosting annual defense and domestic spending in tandem, in part by cutting the war-funding account.
Instead, the House Republican plan would free up money for the Defense Department to fund programs and systems that might otherwise be on the chopping block at a time when Pentagon officials say their accounts are already strained. That could be good news for the makers of weapons such as the A-10 close air support aircraft and Boeing's Super Hornets, which have strong congressional support.
'Blatant Gimmick'
"This is a pretty blatant gimmick to circumvent defense-spending caps under sequestration," said Ed Lorenzen, a former budget aide for House Democrats, using the term of art for automatic-spending cuts that were adopted in a 2011 budget deal.
The money in the Overseas Contingency Operations account, which funds military's activities in Iraq and Afghanistan, isn't subject to the annual limit. Obama has proposed putting $58 billion in the account for the 2016 fiscal year, with $51 billion allotted to the Defense Department and $7 billion for the State Department.
Melanie Roussell, a spokeswoman for the administration's Office of Management and Budget, declined to comment because the Republican budget plan hasn't been released.
"I don't think the president's is remotely realistic," said Representative Tom Cole (R-Okla.), a member of the House Appropriations Committee. "This is actually a much more realistic document, makes much tougher decisions."
Republican Strategy
Lorenzen, who now works at the Committee for a Responsible Federal Budget policy group, said Republicans want to have their cake and eat it, too, when it comes to positioning themselves as tough on spending and national security.
Funding the Overseas Contingency Operations account "in excess of $90 billion would allow Congress to essentially match the president's request which proposed to spend $37 billion above the defense cap, with the difference being that the president's budget explicitly raised both defense and non-defense caps and offset the increase, whereas this approach pretends to comply with caps and doesn't require offsets for increased spending above caps," Lorenzen said.
Congressional budget resolutions are non-binding, but they help frame the battle with the White House over spending and taxing.
Obama has requested $561 billion for national defense in fiscal 2016, including $534 billion for the Pentagon. The 2011 Budget Control Act caps fiscal 2016 Pentagon spending at $499 billion. The cap for all national defense programs, which includes nuclear activities at the Energy Department, is set at $523 billion.
Before it's here, it's on the Bloomberg Terminal.
LEARN MORE