Hillary's Mystery: Where Clinton Stands on Issues Dividing Her Party
The elusiveness of her views troubles some Democratic leaders.
by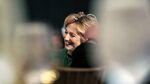 Even though Hillary Clinton has been at the forefront of U.S. politics for more than two decades, her views on some of the key issues dividing the Democratic Party remain a mystery.
As she prepares a run for president, Clinton isn't talking about free-trade agreements opposed by organized labor, tougher Wall Street regulation demanded by her party's populist wing, or the wisdom of using tax reform to address income inequality.
Taking stands on these and other flashpoints risks alienating Democratic constituencies and giving Republicans targets to attack. Avoiding them risks making her look like just another politician.
"Less is known about Hillary Clinton's positions on domestic issues than any other leading candidate since Dwight Eisenhower," said H.W. Brands, a history professor at the University of Texas and author of six presidential biographies.
The elusiveness of her views troubles some Democratic leaders. "Does it bother me that, from the lead candidate and presumptive nominee, there is not a clarity?" said Representative Raul Grijalva of Arizona, a co-chairman of the House Progressive Caucus. "Of course it does."

Even Robert Reich, a longtime Clinton ally who has advised her nascent campaign, can't tell where she will come down in the struggle over economic policy between progressives such as Senator Elizabeth Warren of Massachusetts and the Wall Street wing of the party associated with former Treasury Secretaries Robert Rubin and Timothy Geithner.
"If she were to become a candidate she could go in either direction on these core questions," said Reich, who was Labor secretary under President Bill Clinton and is now an economics professor at the University of California at Berkeley.
First Test
The first test could come soon. With Clinton advisers considering an April launch for her campaign, she'll be pressured to declare her views on trade as President Barack Obama presses Congress to give him fast-track negotiating authority, which would require an up-or-down vote on any accord.
Clinton spokesman Nick Merrill said that, as Clinton decides on her candidacy, she's seeking the views of as many people as possible.
"She wants to cast a wide net and hear from a variety of people on a range of specific topics," Merrill said in an e-mail.
Though she ran for president in 2008—a time when discontent with the Iraq War set the mood and candidates argued over health-care plans—the subsequent financial crisis, recession and uneven recovery have pushed different concerns to the front.
"The big framing issue right now, economic inequality, is really just taking shape in American politics," said Tad Devine, a Democratic strategist and senior adviser to Al Gore's 2000 and John Kerry's 2004 presidential efforts.
Stressing Narrative
With the help of messaging experts, Clinton's road-testing in speeches to friendly audiences what one Democrat familiar with her plans calls a narrative about her qualifications for the White House: daughter of middle-class parents who rose to first lady, U.S. senator and secretary of State; grandmother; political veteran who knows how to make government work for average people.
She has consulted with economists and policy advocates in preparation for a potential campaign, including a meeting at her Washington mansion with Warren, who some Democratic liberals wish would make her own presidential bid.
"She has spent a large portion of the last six months or so really meeting a lot of people and asking very deep questions around economic policy," said Jonathan Cowan, president of Third Way, a Democratic-leaning research group, who has participated in some sessions. "She's doing not a lot of talking and a ton of listening."
Shifting Positions
In the past, Clinton has been flexible–some would say contradictory–on issues.
She praised her husband's signature North American Free Trade Agreement as late as 2004, then criticized it during her 2008 presidential campaign. As first lady, she opposed personal bankruptcy legislation that critics argued favored banks and credit card companies over the poor, then as senator from New York voted for a modified version in 2001. When the legislation finally passed in 2005, she missed the vote because her husband was in the hospital but said she would have opposed it.
The Obama campaign in 2008 tapped into doubts about Clinton's steadfastness with a slogan that offered an implied contrast: "Change You Can Believe In." It debuted weeks after an October 2007 debate in which rival candidates John Edwards and Chris Dodd accused her of taking inconsistent positions on whether undocumented immigrants should be allowed to get driver's licenses.
As Clinton has traveled the country in recent months, she has spoken out for policies broadly supported among Democrats, even if still controversial with Republicans. Among them: paid family and sick leave, a higher minimum wage, gender pay equity, incentives for corporations to share more of their gains with workers, more government infrastructure spending, and better access to preschool education. And she has voiced support for the Dodd-Frank financial-regulatory law.
Getting Personal
Rather than address more contentious issues, she has used her personal story to suggest where she would come down if elected, presenting herself as the granddaughter of a factory worker and daughter of a small businessman.
At a speech last month to female leaders of Silicon Valley's technology industry, she recounted being pregnant with her daughter, Chelsea, at the Rose Law Firm in Arkansas, where she was the first female partner and the firm had no maternity-leave policy.
Yet Clinton faces limits in trying to connect with voters' economic anxieties through her life experience. A comment she made last year that her family was "dead broke" when they left the White House in 2001 stirred ridicule. When she was wrestling with her law firm's lack of a maternity-leave policy, her husband was the state's governor. The six-figure fees she commands for a single speech are several times most U.S. families' annual income.
The ambiguity in her policy outlook for such a dominant presumptive candidate stems in part from her unusual career path, Brands said.
Serious candidates for president in modern times typically are sitting or recent senators, governors or vice presidents, all posts steeped in the domestic policy debate of the moment. The last U.S. secretary of state elected president was James Buchanan in 1856.
Lesser-known politicians often rise to the top by championing positions on contentious issues of the moment, as Obama's early opposition to the Iraq War helped propel him to the White House, Brands said.
Competition in primaries typically sharpens a nominee's stances on issues dividing a party. So far, Clinton has no serious rivals.
"Silence is serving her really, really well," Brands said. "If in fact someone should challenge her for the nomination, they can call her out and force her to take a stand."
Before it's here, it's on the Bloomberg Terminal.
LEARN MORE