AFL-CIO Suspends Political Contributions to Focus on Trade Fight Against White House
The labor organization says it will focus on fighting the White House over President Obama's trade deals.
by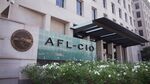 The AFL-CIO, which has spent heavily to support Democrats at the ballot box, said Wednesday it was freezing its political-action committee donations to federal candidates so it could focus on upcoming trade fights.
The labor group will fight trade deals with countries in the Pacific Rim that the White House has been pushing. Such deals, the organization said in a February statement, have promised higher wages and bigger markets to American workers but instead resulted in jobs being sent overseas.
"U.S. trade deals—from NAFTA and CAFTA to Korea and Colombia—form a mountain of broken promises made to workers," the statement said.
President Obama, who twice received endorsements from the AFL-CIO, has faced resistance from his own party on the deals, including from Representatives Keith Ellison and Rosa Delauro and Senators Elizabeth Warren, Sherrod Brown, and Bob Casey.
"I have real concerns about it," Casey told Bloomberg on Wednesday. "I just look at this from the perspective of Pennsylvania: We seem to be getting the short end of every stick after each trade agreement is entered into."
Although GOP congressional leaders support the deals, conservative Republicans have expressed concerns that negotiating the trade deal would mean extending to the president more power than they would like because he is requesting authority to "fast-track" the deals, meaning Congress could only vote on them but not amend them.
"For Congress to cede oversight on such a sweeping agreement could have grave implications," freshman Representative Steve Russell, an Oklahoma Republican, wrote on Wednesday in the Hill.
Before it's here, it's on the Bloomberg Terminal.
LEARN MORE