Christie Says Education Local Issue, Yet Backs Standardized Test
Terrence Dopp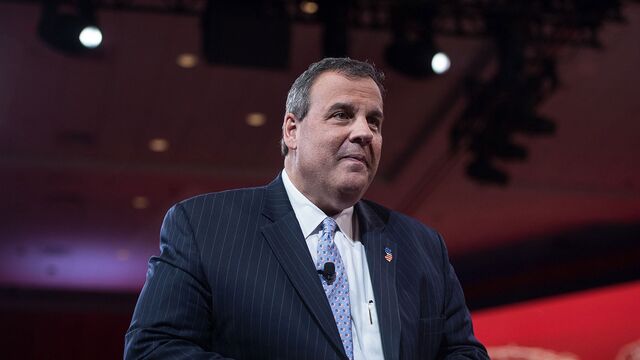 New Jersey Governor Chris Christie urged parents not to have their kids opt out of a 10-state standardized test many public schools started this week, even as he said education should remain a local issue.
Christie, a possible Republican presidential candidate, said he wants to see the results of the Partnership for Assessment of Readiness for College and Careers, or PARCC, exam before weighing in on its value. Such tests provide a snapshot of student performance not captured in subjective grades, he said Wednesday at a town-hall meeting in Fair Lawn, New Jersey.
"We need to have testing to see how students are doing," said Christie, 52.
Education policy -- particularly the federal Common Core standards -- has become a thorny issue for Christie and members of his party, as some factions argue that the federal government shouldn't set school curriculum. Former Florida Governor Jeb Bush, for one, has been criticized by conservative Republicans for his support of national education standards.
Christie signed on to Common Core in 2010. Last month, he told the Conservative Political Action Committee in Maryland that he doesn't second-guess that decision, though he said he has "implementation regrets" and called for more local control. At another event in Iowa, he said he had "grave concerns" about Common Core.
"The further education gets away from the community, the tougher it is for parents to have an impact on it and the less reliable I think it's going to be," he said in Fair Lawn.
The computer-based PARCC tests are being administered to third- through 11th-graders across the Garden State as a national movement accuses them of eroding local controls and reducing students to a test score. Opponents have urged parents to opt their kids out of taking them.
Before it's here, it's on the Bloomberg Terminal.
LEARN MORE