Ben Carson Says Prisons Show Homosexuality Is a Choice
He says people "absolutely" have control over their sexual orientation.
by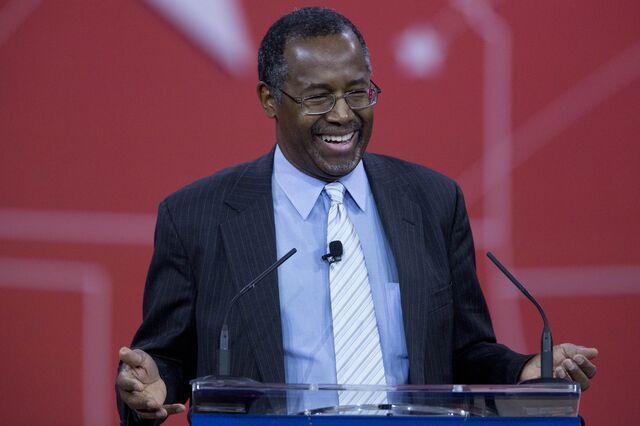 Ben Carson, who is exploring a bid for the Republican presidential nomination, is using prison to illustrate his argument that being gay is a choice.
"Absolutely" people choose their sexual orientations, Carson said in an interview that aired Wednesday on CNN. "Because a lot of people who go into prison go into prison straight—and when they come out, they're gay. So, did something happen while they were in there? Ask yourself that question."
"Most gay people never go to prison and you know there's a whole theory of dominance," host Chris Cuomo said.
Carson also argued in the interview that legal rights for same-sex couples should be a separate question from whether they can receive the "marriage" label. His comments come a day after he announced the formation of an exploratory committee for president.
A frequent critic of what he describes as heavy-handed political correctness, he said at the Conservative Political Action Conference in the Washington area last week that "if you're pro-traditional family, you're a 'homophobe.'"
Before it's here, it's on the Bloomberg Terminal.
LEARN MORE