Scott Walker Comes Out in Support of 20-Week Federal Abortion Ban
The Wisconsin governor says he will sign a state bill prohibiting the procedure after 20 weeks of pregnancy.
by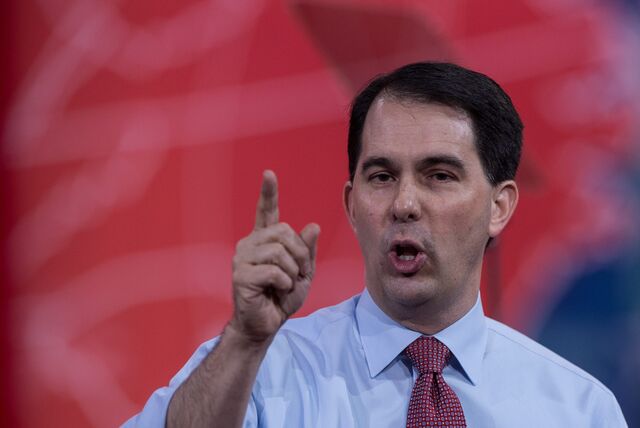 As he moves closer to an expected White House run, Wisconsin Governor Scott Walker has been veering in a more conservative direction regarding issues on which he once kept relatively mum, or held different positions. From his recent embrace of Right to Work legislation, to a change of heart on whether to give undocumented immigrants a path to citizenship, Walker now adds his full support of a 20-week abortion ban to a growing list of evolving positions. 
On Tuesday, Walker sent a letter signaling his intent to sign a bill in to law that would ban abortion in Wisconsin after the 20-week mark of pregnancy, something that, during his 2014 re-election campaign, he refused to commit to either way.
"As the Wisconsin legislature moves forward in the coming session, further protections for mother and child are likely to come to my desk in the form of a bill to prohibit abortions after 20 weeks," his letter stated. "I will sign that bill when it gets to my desk and support similar legislation on the federal level." 
While Walker's pro-life views are well-known, the governor refused to answer a direct question from the Milwaukee Journal Sentinel in October about whether he would sign new legislation further restricting abortion.
That pattern bears similarities to Walker's downplaying of his eventual support of a Right to Work bill that the governor now says he will also sign into law. 
In explaining his intent to sign the union-crippling legislation, Walker told the Journal Sentinel, "I've never said that I didn't think it was a good idea. I've just questioned the timing in the past and whether it was right at that time." 
In 2011, however, Walker assured reporters that he had no interest in signing Right to Work legislation. 
"It's not going to get to my desk," he said. "I'm going to do everything in my power to make sure it isn't there because my focal point (is) private sector unions have overwhelmingly come to the table to be my partner in economic development."
Last weekend, Walker changed his tune when it came to the subject of immigration reform, telling Fox News Sunday, "I don't believe in amnesty, and part of the reason why I've made that a firm position is I look at the way this president has mishandled that issue."
In 2013, Walker advocated creating a pathway to citizenship for undocumented immigrants living in the United States. 
For more, read this QuickTake: The Vanishing U.S. Abortion Clinic
Before it's here, it's on the Bloomberg Terminal.
LEARN MORE