Netanyahu Risks Diplomatic, Political Pain If Speech Is Flat
Jonathan Ferziger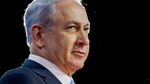 Israeli Prime Minister Benjamin Netanyahu goes to Congress on Tuesday gambling that disclosing compromises the U.S. made in trying to negotiate a nuclear deal with Iran will delay or derail any agreement.
Netanyahu, a former Israeli army commando, has further damaged his frayed relationship with the White House by ignoring administration warnings and trying to undermine President Barack Obama's effort to resurrect ties with the Islamic Republic. If his speech to a joint meeting of the U.S. House and Senate proves unpersuasive, Israelis may vote him out of office.
The Israeli leader, running for his fourth term in a March 17 election, will seek to "reinforce doubts that people have" and raise congressional pressure to better answer "the legitimate questions that are out there," said Dennis Ross, a former special adviser to Obama on Iran and the Middle East.
However, said Yoram Meital, a political scientist at Ben-Gurion University in Beersheba, Israel: "If he doesn't reveal something significant or provides little hard evidence for his claims, it could affect the vote. Israelis are, by and large, afraid of Iran's nuclear program, but they are ready to punish Netanyahu if he doesn't deliver in this speech."
Reveal Details
Netanyahu will reveal details of the agreement being negotiated with Iran against a late March deadline by the U.S. and five other world powers that will show why he's afraid it could lead to Israel's nuclear annihilation, an official who asked not to be named because of the trip's diplomatic sensitivity told reporters aboard the prime minister's flight to the U.S.
"We are concerned by reports that suggest selective details of the ongoing negotiations will be discussed publicly in the coming days," Secretary of State John Kerry told reporters on Monday in Geneva.
Kerry resumed one-on-one talks with Iran's Foreign Minister Javad Zarif on a nuclear deal Monday in Montreux, Switzerland. The talks, through Wednesday, come as Iranian leaders made statements readying their nation for a resolution to the decade-long dispute.
Israel is widely thought to possess its own nuclear arsenal, although it has never acknowledged that or signed the Nuclear Non-Proliferation Treaty.
Exacerbating Tensions
Netanyahu accepted the invitation from Republican House Speaker John Boehner of Ohio to address Congress without consulting the administration, adding to tensions with an ally that provides $3.1 billion in annual military aid to Israel.
Boehner said in a video released today previewing the speech that a capacity crowd will be on hand to hear Netanyahu. "America's bond with Israel is stronger than the politics of the moment," he said in the video.
In what amounted to a dress rehearsal Monday for the speech to Congress, Netanyahu, 65, told the American Israel Public Affairs Committee's conference in Washington that he has "a moral obligation to speak out" while the Iranian regime threatens to destroy Israel. He said he doesn't intend "to show any disrespect to President Obama or the esteemed office that he holds."
Obama said the rift is only a temporary distraction and won't cause permanent damage to the U.S.-Israel relationship. While there is "substantial disagreement" between his administration and Netanyahu's government over how to prevent Iran from developing nuclear weapons, their differences aren't "personal," the U.S. president said in an interview on Monday with Reuters.
10-Year Freeze
Obama said Iran's government would have to accept at least a 10-year freeze on its nuclear program that's verifiable.
"There is simply no alternative that prevents Iran from obtaining a nuclear weapon better or longer than the type of deal we seek," Susan Rice, Obama's national security adviser, told Aipac hours after Netanyahu spoke to the group. "Soundbites won't stop Iran from getting a nuclear weapon. Strong diplomacy, backed by pressure, can."
At least 37 Democratic lawmakers and one independent have said they are skipping the speech. They include six senators and Independent Senator Bernie Sanders of Vermont. Richard Durbin of Illinois, the second-ranking Senate Democrat, on Monday said he would attend. Senator Elizabeth Warren, of Massachusetts, told the Boston Globe in a statement that she won't attend.
Several House Democrats whose offices said they won't attend are Representatives Bonnie Watson Coleman of New Jersey, David Price of North Carolina, Joaquin Castro of Texas, Lloyd Doggett of Texas and Danny Davis of Illinois.
Legislative Move
Netanyahu's visit comes days after the top Democrat and Republican on the Senate Foreign Relations Committee introduced legislation to give Congress the power to review any agreement to curb Iran's nuclear program, but a U.S. National Security Council spokeswoman said Obama would veto the measure.
"It's hard to imagine" Congress expanding its influence over any Iran deal after the speech, said Norm Ornstein, resident scholar at the American Enterprise Institute in Washington. "The only role they could play at this point is using not just the speech, but presumably other opportunities on television and elsewhere to try to generate public pressure to change things."
Netanyahu's commitment to the congressional address, against the urging of 200 former Israeli security officials who said it will harm Israel, proves that his top priority is staying in office, said Lisa Goldman, director of the Israel-Palestine Initiative at New America Foundation.
Five-Minute Delay
The timing of his speech -- morning in America but prime time in Israel -- is further evidence that his actions are driven primarily by electoral ambitions, Goldman said. Israel's Central Election Commission ruled that the speech must be broadcast with a five-minute delay to limit its use for campaign purposes.
Speaking to Congress in his fluent English as head of state is "great visual prime-time TV for Israeli elections," she said, adding that Netanyahu risks having no leverage if a deal is reached with Iran, and "he's trying to trade his cards."
Obama administration officials have said any attempt by Congress to intervene could wreck the chances for an accord, and the president would veto such a measure.
The legislation introduced by senators last week would give Congress the power to review any agreement that the U.S. and the other nations reached with Iran to curb its nuclear program in exchange for easing economic sanctions.
Delaying Sanctions
The measure offered by Robert Corker of Tennessee, the Republican chairman of the Senate Foreign Relations Committee, and Robert Menendez of New Jersey, the committee's top Democrat, would delay any easing of sanctions on Iran for as long as 60 days. Under the bill, sanctions relief would remain prohibited if Congress voted against an Iran agreement and then overrode an expected veto by the president within the 60 days.
Netanyahu's opponents in Israel have said his Washington trip is aimed at bolstering his standing before Israelis vote, and the White House has said Obama won't see him during this visit because it's so close to election day.
Netanyahu in the past has threatened Israeli airstrikes to thwart Iran, though it would take U.S. military capabilities to do more than delay an Iranian effort to develop nuclear weapons.
The U.S. and allies say Iran is seeking the capability to build nuclear weapons. The Islamic Republic says its program is purely for peaceful, civilian purposes.
Before it's here, it's on the Bloomberg Terminal.
LEARN MORE