Obama Says U.S.-Israel Ties Will Endure Past Rift With Netanyahu
Justin Sink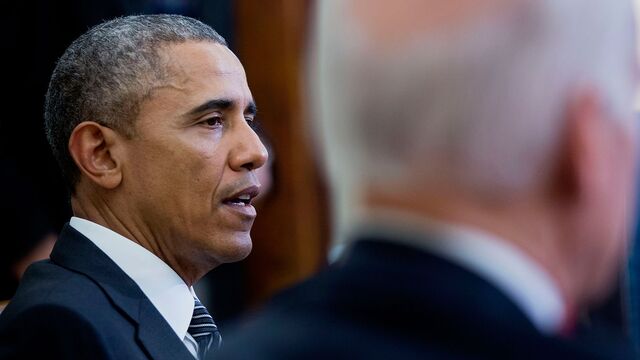 President Barack Obama said Monday the rift with Israeli Prime Minister Benjamin Netanyahu over negotiations with Iran is only a temporary distraction and won't cause permanent damage to the U.S.-Israel relationship.
While there is "substantial disagreement" between his administration and Netanyahu's government over how to prevent Iran from building a nuclear weapon, their differences aren't "personal," he said in an interview with Reuters.
Obama said that Iran's government must accept at least a 10-year freeze on its nuclear program that is verifiable. He said it was more likely than not that Iran would fail to meet the requirements for a final deal with the U.S. and other world powers.
In the Reuters interview, Obama also gave no deadline for making a decision on TransCanada Corp.'s Keystone XL pipeline, saying it definitely will be settled before he leaves office.
Before it's here, it's on the Bloomberg Terminal.
LEARN MORE