McCain Warned Nemtsov, 'I Think These People Are Going to Try to Do You Harm'
The Republican from Arizona said Nemtsov agreed his life was in danger, but returned to Russia out of a sense of duty to his country.
by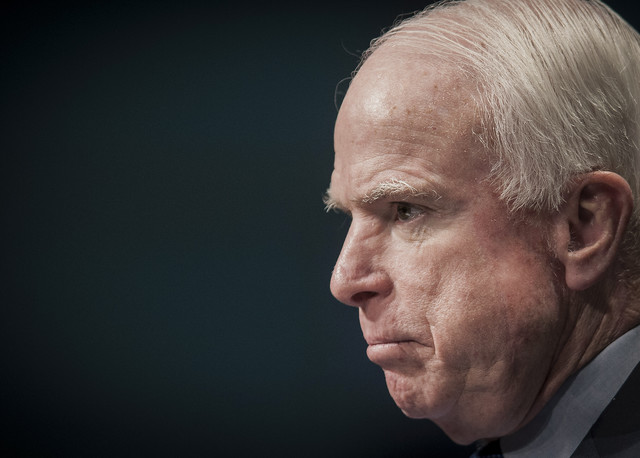 Senator John McCain told Putin critic Boris Nemtsov that he feared for his safety before he was shot and killed near the Kremlin in Moscow on Friday. 
Appearing on MSNBC's "Morning Joe" on Monday, the Republican from Arizona recounted a recent visit from Nemtsov. 
"Boris, I'm very worried about your safety. I think these people are going to try to do you harm," McCain recounted telling Nemtsov, who agreed before saying that he had no choice but to return to Russia to try and help his country.
McCain went on to say that Putin "is megalomaniac that is intent on restoring the old Russian empire."
He also alluded to the policies of appeasing Adolf Hitler that led to World War II, saying the attitudes among European leaders are "reminiscent of the 1930s." 
"He's been able to get almost everything that he's wanted with no penalty to be paid," McCain said. 
CORRECTION: An earlier version of this story mispelled Boris Nemtsov's last name.
Before it's here, it's on the Bloomberg Terminal.
LEARN MORE