Will House Republicans Follow McConnell's Lead on Clean DHS Funding?
The funding standoff is Mitch McConnell's first big test as majority leader.
by and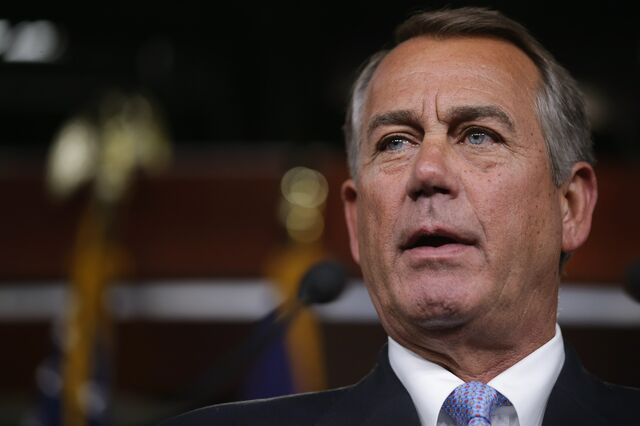 House Republicans now stand as the obstacle to funding the Department of Homeland Security at full strength past Friday, making it harder for them to hold their position.
Senate Majority Leader Mitch McConnell, a Kentucky Republican, said today his chamber will take up a "clean" funding bill—one that doesn't include a House-backed provision blocking implementation of President Barack Obama's executive action on immigration—later this week.
That isolates the House, putting pressure on Speaker John Boehner to find a way to pass a bill acceptable to Democrats through his chamber or take the brunt of any backlash from voters in the wake of a partial shutdown of the government agency charged with U.S. security. The department's authority to spend money will expire after Friday if Congress does not act.
The funding standoff is McConnell's first big test as majority leader. He's signaling that he wants to distinguish his style from that of Boehner, who has allowed the demands of Tea Party-aligned lawmakers to bring the government to the brink of a shutdown before reaching a compromise. A 16-day partial shutdown in October 2013 was triggered by a dispute over funding Obamacare.
For now—and despite McConnell going in a different direction—Boehner is insistent that it's Democrats who risk the ire of the public because they won't vote for a funding bill that counters Obama's executive action, which would shield as many as 5 million undocumented workers from deportation.
"The Speaker has been clear: the House has acted, and now Senate Democrats need to stop hiding," Boehner spokesman Michael Steel said in a statement released shortly after McConnell's remarks to reporters. "Will they continue to block funding for the Department of Homeland Security or not?"
Senate Democrats have blocked action on the House bill four times this month. McConnell shifted tacks after the latest effort to pass the measure with the House-backed immigration language failed on Monday night. He now says the Senate will consider two separate bills: one providing funding for the department through the end of September and one that would try to block Obama's orders.
Senate Democratic leader Harry Reid grabbed the chance to increase the heat on House Republicans this afternoon.
"We're willing to debate anything they want dealing with immigration after we fund Homeland Security," the Nevada Democrat said. "Unless Boehner's in on the deal, it won't happen."
House Republicans are scheduled to meet tomorrow morning to discuss their options.
The existence of other plans suggests Boehner and his lieutenants in the House understand that they won't get what they want.
The tussle between McConnell and Boehner reflects both a division within Republican ranks and the conflicting imperatives for party leaders in the two chambers.
While many Republican lawmakers want to use the funding process to try to thwart Obama from stopping deportations for millions of undocumented workers, others say it's a bad strategy, particularly at a time of increased threat of international terrorism.
"The worst thing to do is having the Republican Party add gasoline to the fire by defunding the Department of Homeland Security," Senator Lindsey Graham said on ABC's This Week on Sunday.
Moreover, McConnell's in a tricky position because his 54-46 majority is widely perceived to be in more jeopardy in the 2016 election than the 245-188 Republican edge in the House.
Republicans won seats in both chambers despite the October 2013 shutdown yet party leaders remain wary that an interruption in government services—or in paychecks for federal workers—will damage their ability to present the Republican Party as a functional governing majority in Congress.
In the event of a partial shutdown, most DHS employees would still be expected to work, but, according to Homeland Security Secretary Jeh Johnson, 75 percent to 80 percent of DHS employees would have to go without pay until Congress and the president agree on a new funding bill for the agency.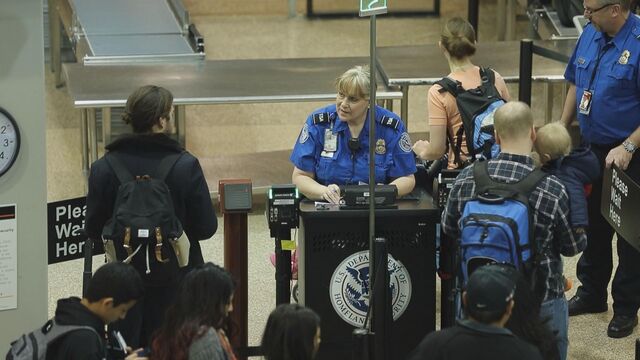 Before it's here, it's on the Bloomberg Terminal.
LEARN MORE