U.S. Won't Seek Civil-Rights Charges in Trayvon Martin Case
Del Quentin Wilber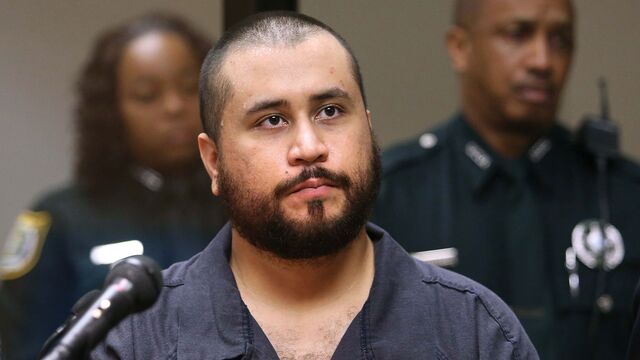 Federal prosecutors won't bring charges in the shooting death of Trayvon Martin, a black Florida teenager whose killing by a neighborhood watch volunteer three years ago sparked a national debate about race.
Prosecutors concluded there wasn't enough evidence of a civil-rights violation by George Zimmerman, who shot the 17-year-old during a confrontation on a street in Sanford, Florida, according to the Justice Department.
Zimmerman, who was legally carrying a firearm at the time, was acquitted of second-degree murder in July of 2013.
"A comprehensive investigation found that the high standard for a federal hate crime prosecution cannot be met under the circumstances here," U.S. Attorney General Eric Holder said in a statement from the department.
Holder said the nation should confront the issues about race relations that Martin's death brought to the surface "to ensure that such incidents do not occur in the future."
President Barack Obama, whose election was celebrated as a repudiation of racial prejudice, asked the nation for a "soul searching" examination of race relations after Martin's death.
Part of that also involves relations between police officers and minority residents. As the U.S. announced its decision in the Martin case, Obama met at the White House with six law enforcement officers from across the U.S.
Law Enforcement
According to the White House, the official agenda was to "thank them for their service" and "discuss how communities and law enforcement can work together to build trust to ensure public safety."
The focus on policing and race followed the deaths last year of Michael Brown, an unarmed black teenager who was shot by a police officer in Ferguson, Missouri, and Eric Garner, who was fatally choked by a police officer in New York.
Both incidents sparked protests in several major U.S. cities and prompted Obama to promise to find ways to mend relationships between law enforcement officers and citizens, particularly in minority communities.
The Justice Department is conducting civil-rights investigations in both those cases. Holder in December expanded restrictions on racial and other forms of profiling by federal law enforcement officers.
Wearable Cameras
Obama has requested money to give more officers wearable cameras to provide accountability and help settle disputes over police actions. He's also promised tighter oversight of military equipment supplied to state and local law enforcement agencies after the armed response to protests in Ferguson drew criticism from local leaders and some lawmakers.
The president also met with several members of Congress from both parties to discuss his proposals on the criminal justice system.
Representative Jason Chaffetz, a Utah Republican who attended the session, said the group talked about "the front end and the back end" -- both overhauling sentencing laws and easing rehabilitation and re-entry into society for convicts.
Chaffetz, who often has been critical of the administration, praised the White House for doing "its homework" in bringing together Republicans and Democrats who are interested in making changes to the criminal justice system. "It was just a very good, substance-filled discussion," he said.
Before it's here, it's on the Bloomberg Terminal.
LEARN MORE