Rudy Giuliani Backs Off Assertion that Obama Doesn't Love America
The former New York City mayor attempts to clarify his remarks.
by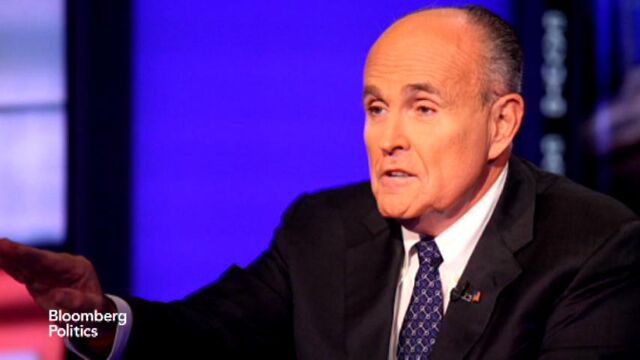 It may be as close as Rudy Giuliani will come to a retraction. 
The former New York City Mayor called into Bloomberg Politics' With All Due Respect on Thursday to try and walk back comments he made a day earlier at New York's 21 Club where he stated, "I do not believe, and I know this is a horrible thing to say, but I do not believe that the president loves America."
When pressed over whether he stood by his remarks about Obama's love of the country, Giuliani softened his tone. 
"Well actually, if I could express it more clearly, what I mean is he doesn't express it," Giuliani said. "I shouldn't say that the president does or does not love anything. I don't know, I'm not a psychiatrist, and he doesn't have one and he doesn't need one." 
Yet Giuliani also wavered, noting that he's made the same accusation several times over the last several years, and arguing that Obama's past comments reveal someone who has trouble expressing love for America, stating, "that's the impression I get from what he says, yes." He added that Obama "seeks to criticize [America], more than uplift it, and doesn't get the notion of American exceptionalism." 
Watch the full interview below: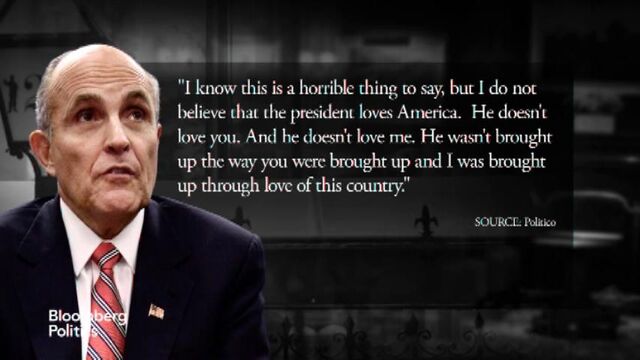 Before it's here, it's on the Bloomberg Terminal.
LEARN MORE