Introducing Your New Favorite Game Show: 'This, That, Or The Other Thing?'
Watch Pimm Fox quiz Mark Halperin and John Heilemann on the burning multiple-choice questions of the moment.
by and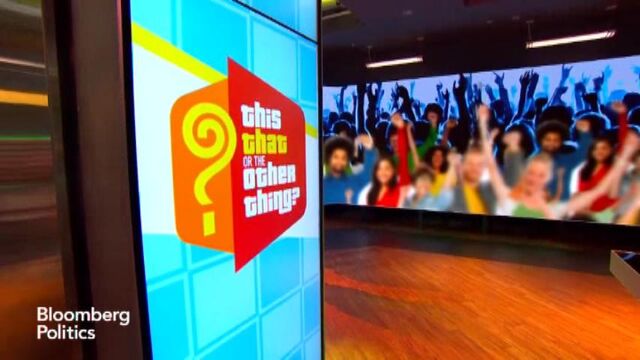 How would you answer this episode's questions?
1. If Hillary Clinton doesn't run for president, who is more likely to jump in the race?
a) Joe Biden
b) John Kerry
c) Bill Clinton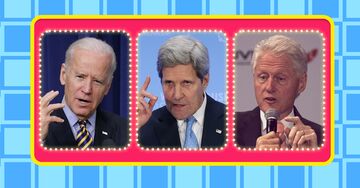 2. What will happen first?
a) Scott Walker completes his degree
b) Columba Bush speaks in public
c) Brian Williams goes back on the air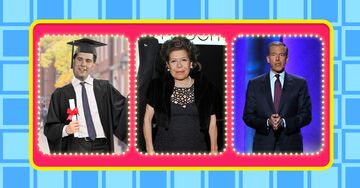 3. Who's playing a better game?
a) Bibi Netanyahu
b) Elizabeth Warren
c) Mo'ne Davis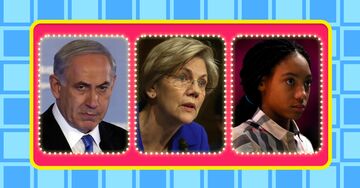 4. Who's more transparent?
a) Chris Christie
b) Sylvia Burwell
c) Norm Macdonald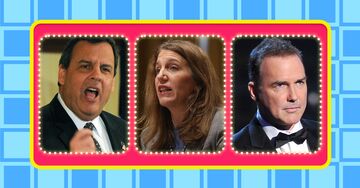 5. What's the best picture?
a) Birdman
b) Boyhood
c) The picture of Joe Biden with Ash Carter's wife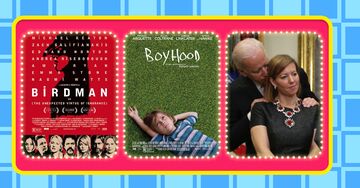 Answers
There are NO right answers, which is why this is the best game show you can possibly watch today. 
Before it's here, it's on the Bloomberg Terminal.
LEARN MORE