Michelle Obama Convinced Husband 'Yes We Can' Slogan Wasn't Corny
If not for the first lady, Barack Obama's campaign slogan could have been quite different in 2008.
by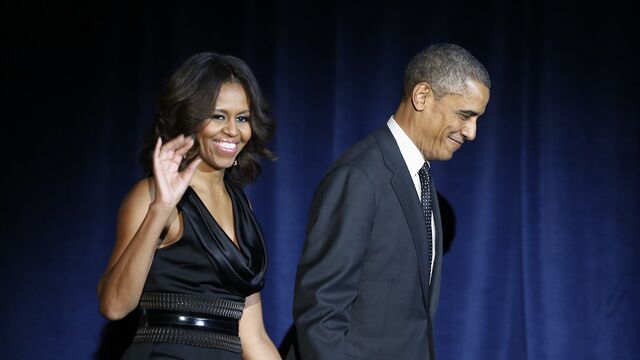 In 2008, three little words, "yes we can," had a big impact in helping elect Barack Obama as the 44th president of the United States. But if it wasn't for Obama's wife, that ubiquitous campaign slogan might never have been used that year. 
According former Obama senior advisor David Axelrod, back when the campaign was taking shape, then-Senator Obama wondered whether the English translation of Cesar Chavez's famous rallying cry was "corny." In an interview with the New York Times, Axelrod detailed how Michelle Obama convinced him otherwise. 
Michelle just happened to come by for the first ad shoot, and that was the ad that closed with the line "Yes we can." He read through the script once, and after the first take he said, "Gee, is that too corny?" I explained why I thought it was a great tagline, and he turned to Michelle and said, "What do you think?" She just slowly shook her head from side to side and said, "Not corny." Thank God she was there that day.
The slogan, of course, went up against Senator John McCain's "country first," a patriotic call to service that had the misfortune of coming at a time when the nation had wearied of the conflicts in Iraq and Afghanistan. 
When it comes to slogans, the first lady seems to have a knack for know what will resonate. Celebrating the one-year anniversary of her "Let's Move!" anti-obesity program back in 2012, Michelle Obama sounded as if she could have been talking about yes we can when assessing the impact of her program's name.   
"Let's Move! is far more than a campaign," she said in a speech before about 300 people. "It is so much more than just a slogan. It's a nationwide movement." 
Before it's here, it's on the Bloomberg Terminal.
LEARN MORE