Scenes From a Libertarian Gathering on Valentine's Day
The romantic rebranding of a philosophy.
by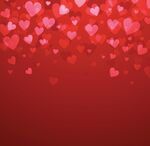 This past weekend's International Students for Liberty Conference took over most of Washington's largest hotel. I've covered most of these gatherings, since they began in 2008, and this wasn't just the largest. It was the most intra-ideologically diverse. Left-libertarians roamed the halls and partied at a poetry/music showcase. Ayn Rand fans debated with members of Congress. Nigerian pro-democracy activists mingled with an escapee from North Korea. Every libertarian organization made a showing, and a few of them offered Valentine's Day kitsch, which is probably worth remembering. Yes: The bulk of the conference happened on Valentine's Day.
First up, the Charles Koch Institute, among other things a fountainhead of internships for young libertarians. (The founders of SFL were Koch summer fellows.) It distributed countless V-Day cards, emblazoned with jokes about—in order—the Declaration of Independence, Abraham Maslow, and Ludwig von Mises's theory of praxeology.

FreedomWorks, which also co-sponsored the conference, continued its aggressive branding of its president, Matt Kibbe.

And the libertarians of AntiWar.com saved themselves a lot of money by buying fun-sized candies and dedicating them to various hawks. Below: The treats offered to Hillary Clinton, John Ashcroft, David Frum, and Washington Free Beacon managing editor Sonny Bunch.

By way of disclosure, I had the Sonny Bunch one.
Before it's here, it's on the Bloomberg Terminal.
LEARN MORE