Christie's Approval Rating Sinks to All-Time Low in New Jersey
Terrence Dopp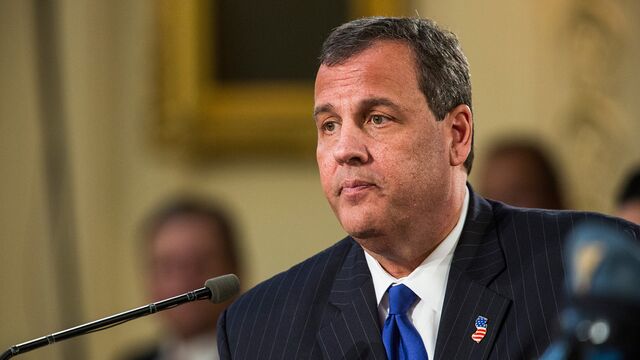 New Jersey Governor Chris Christie's approval rating slipped to an all-time low among voters in his home state as he travels the U.S. to build support for a 2016 presidential run, according to a poll released Friday.
Forty-two percent of registered voters endorse how Christie has performed as governor, a decline of six percentage points since December, according to a Rutgers-Eagleton poll. Fifty-three percent also said they view him unfavorably, the first time a majority has done so.
The reason for the governor's eroding popularity varied, according to the poll. Twenty percent of respondents cited his attitude, personality and behavior. Fifteen percent chalked it up to the scandal surrounding his administration's role in the 2013 closing of traffic lanes leading onto the George Washington Bridge, an apparent act of political retaliation.
Another 10 percent said he's shunning his duties to advance his chances of winning election to the White House.
"As one respondent said, 'Christie visiting different states for the presidential race made New Jerseyans not like him,'" David Redlawsk, a political science professor at Rutgers University who oversaw the poll, said in a statement.
The survey of 694 registered voters was conducted from Feb. 3-10 by telephone. It has a margin of error of 4.2 percentage points.
National Visibility
Christie, a 52-year-old Republican who last month formed a political action committee to expand his national visibility, once enjoyed record-high approval among voters for his leadership in the aftermath of Hurricane Sandy in 2012.
Those numbers began to dip after the release of e-mails linking political allies to the shutting of traffic lanes leading onto the George Washington Bridge from Fort Lee, whose Democratic mayor declined to endorse Christie for re-election.
More recently, he's traveled to Canada, Iowa and Illinois to bolster his image as a crowded field of Republicans consider seeking the party's presidential nomination.
In London this month, Christie attracted controversy over comments indicating support for parents who decline to have their children vaccinated, following a measles outbreak in the U.S.
A February Bloomberg Politics/St. Anselm poll showed Christie running fourth among potential Republican rivals in early-voting New Hampshire.
Before it's here, it's on the Bloomberg Terminal.
LEARN MORE