Philadelphia to Host 2016 Democratic Convention, Committee Says
Brooklyn and Columbus, Ohio, were the other two finalists.
by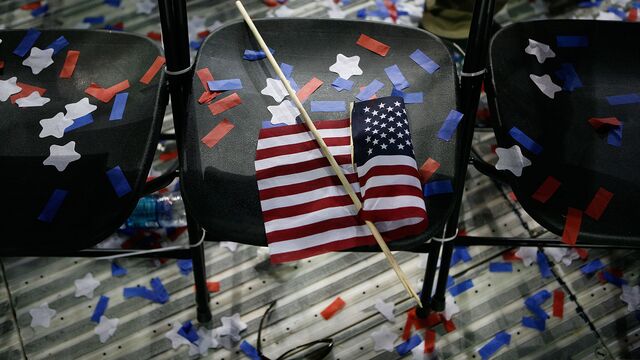 The Democratic National Committee will hold its 2016 convention in Philadelphia, the party said Thursday.
Democrats chose the city for their gathering, set for the week of July 25, because of its "deep rooted place in American history" and a bid that demonstrated a "commitment to a safe and seamless convention," party chairwoman Debbie Wasserman Schultz said in a statement.
Brooklyn and Columbus, Ohio, were the other two finalists. Republicans will hold their convention during the week of July 18 in Cleveland.
The selection of Philadelphia is a big win for Pennsylvania's top Democrats, including former Governor Ed Rendell, a close ally of former Secretary of State Hillary Clinton who stood by her long after other prominent Democrats had defected to Barack Obama during the 2008 primary race. She won the Keystone State primary that year by close to 10 points.
Clinton has deep ties to Pennsylvania—her father grew up in Scranton and she spent summers there as a child. "She is a Pennsylvanian at heart," Governor Tom Wolf said at a fundraiser for his campaign last year. "Coursing through her veins is blood that is tinted with Pennsylvania, Pennsylvania values, and Pennsylvania ideas."
Democrats have won Pennsylvania in every presidential election going back to 1992, though Republicans have tried to contest the state in recent cycles. In 2012, Mitt Romney made an Election Day stop in Pittsburgh in a final attempt to edge out Obama in the state. Democrats chose to hold their 2012 convention in a tighter battleground state, North Carolina, which Romney won.
Philadelphia last hosted a national convention in 2000, when Republicans nominated George W. Bush.
Before it's here, it's on the Bloomberg Terminal.
LEARN MORE