Obama: Axelrod Mixed Up on My Gay-Marriage Views
The president tries to clarify the course of his gay-marriage evolution.
by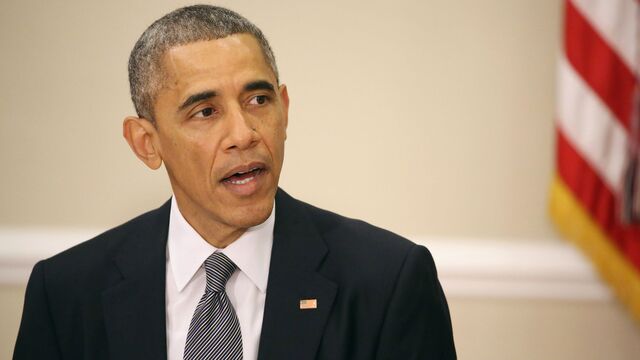 President Barack Obama said Tuesday that his former adviser mischaracterized his views on gay marriage. 
Speaking to BuzzFeed News, the president responded to a passage in David Axelrod's new memoir, which says that the president felt conflicted about same-sex marriage and that he privately supported the idea while outwardly advocating for civil unions before "evolving" on the issue to support marriage. 
"I think David is mixing up my personal feelings with my position on the issue," Obama said, according to BuzzFeed. "I always felt that same-sex couples should be able to enjoy the same rights, legally, as anybody else, and so it was frustrating to me not to, I think, be able to square that with what were a whole bunch of religious sensitivities out there." 
The president said he eventually changed his position because he learned from friends about "the pain and the sense of stigma that was being placed on same-sex couples" by saying their unions should not be considered marriages. 
Axelrod wrote that in 1996, when Obama was running for the Illinois state legislature, he filled out a questionnaire stating his support of same-sex marriages and pledged to support legalization. The president told BuzzFeed that the questionnaire "is an example of struggling with what was a real issue at the time, which is, how do you make sure that people's rights are enjoyed and these religious sensitivities were taken into account?"
Before it's here, it's on the Bloomberg Terminal.
LEARN MORE