Bloomberg Politics/Saint Anselm Poll: Clinton Tops Bush, Walker, and Paul in N.H.
The Kentucky senator would come closest, the Bloomberg Politics/Saint Anselm survey shows.
by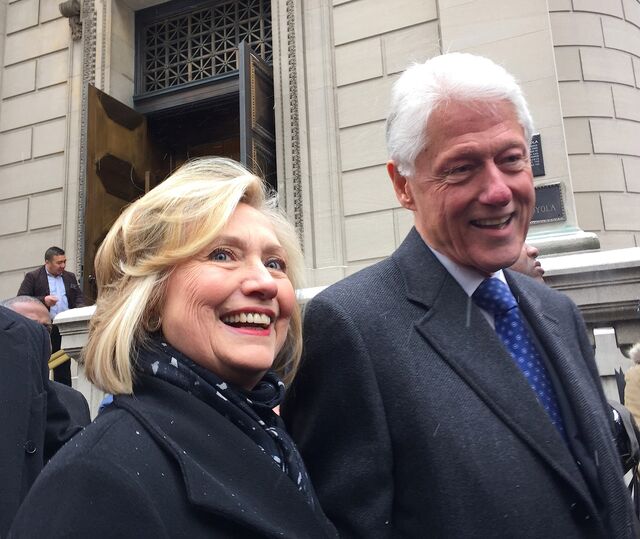 If she were the Democratic presidential nominee, Hillary Clinton would defeat three of the leading Republican contenders—Jeb Bush, Scott Walker, and Rand Paul—in the general election in New Hampshire, a Bloomberg Politics/Saint Anselm poll shows. 
Clinton leads Bush, the former governor of Florida, 50 percent to 36 percent. Fourteen percent said they were not sure of who they would pick in that hypothetical match-up.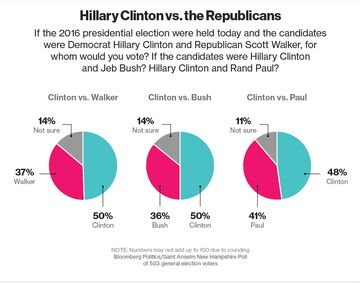 A former marketing executive turned stay-at-home mom from Stratham, N.H., Democrat Stacey Boyle, said that of all the Republican candidates, Bush was the most tempting alternative to Clinton, but if the election were held today, she would still choose the former secretary of state. 
"I like the experience she has. She's been secretary of state, she's been in the White House, she's been politically involved in Congress," said Boyle, 48. "I also like that she would continue a progressive agenda, but she also seems like she'd be strong from a foreign policy perspective."
For Republican Jennifer Page, a 46-year-old pediatrician from Merrimack, N.H., her support of Bush is not as clearly defined as her opposition to Clinton. 
"Anybody that Hillary runs against, I'm going to vote for," Page said. "My general impression of Governor Bush is good, but this is still pretty hypothetical. It's more of a first impression. I think I'm more familiar with her policies, but not as much with his." 
Walker, the governor of Wisconsin, doesn't fare much better against Clinton, the poll showed. He drew 37 percent to Clinton's 50 percent.
"I'd choose Walker over Hillary Clinton, but I'd choose Ronald McDonald over Hillary Clinton," said Scott Sullivan, 30, a firearms manufacturer and independent from Warner, N.H. "Walker would be my top choice currently, but maybe only because he hasn't had the opportunity to do anything to make me like him less yet."
Clinton's margin of victory would be the smallest if the election were held today against Paul, a Kentucky senator. Clinton attracted 48 percent of the vote to Paul's 41 percent, with 11 percent saying they were undecided.
Michael Appolo, 49, the manager of a consulting team from Derry, N.H., says he supports Paul because he thinks he'll work to lower taxes. "I'm paying a fortune, and I don't think that's going to change under the Democrats," Appolo says. 
A slightly higher percentage of GOP primary voters said they would vote for Paul (81 percent) than either Bush or Walker (79 percent each), and fewer voters said they would be undecided if Paul were to become the Republican nominee than if Bush or Walker went on to win the primary.
Among Democrats, Clinton's support stayed at 90-91 percent in the general election no matter which of the three Republicans was posited as her competition. In each hypothetical race, just five percent of Democrats indicated that they were "not sure" who they would vote for. 
Purple Insights polled 503 general-election voters by phone from Jan. 31-Feb. 5. The margin of error is plus or minus 4.4 percentage points. The margin of error for 400 likely Republican primary voters and 400 likely Democratic primary voters polled in the survey is plus or minus 4.9 percentage points.
One thing many voters agreed on was that being a Granite State resident means it will soon be difficult to avoid talking presidential politics. 
"It's really exciting living in New Hampshire. Everyone of the candidates comes and speaks," Boyle said. "I've shaken Bill Clinton's hand, George W. Bush's, McCain's. We just get an opportunity to see everyone."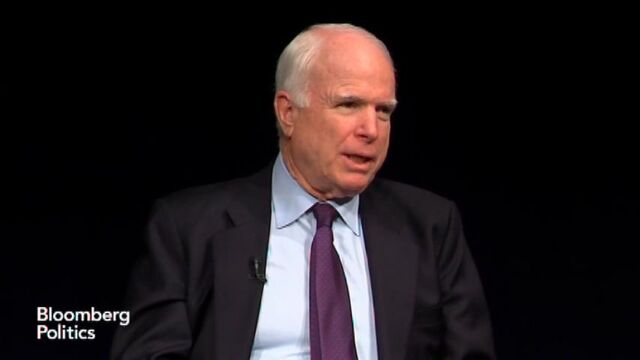 Before it's here, it's on the Bloomberg Terminal.
LEARN MORE